NATO Secretary General Jens Stoltenberg said that the North Atlantic Alliance decided to deploy four battalions in the Baltic States and Poland on a rotational basis. The decision, as reported, was made in the framework of the program "to strengthen the eastern borders of NATO."
RIA News
gives a fragment of Stoltenberg's statement:
We decided to strengthen the forward presence. NATO will deploy on a rotational basis four multinational battalions in Estonia, Latvia, Lithuania and Poland. I welcome the commitment of many allies to participate in them.
Earlier, Stoltenberg declared that the basis of the formed battalions would be the military personnel of the "leading NATO states". It can be assumed that we are talking primarily about the United States, Britain and Germany.
The US military command confirms the information that the US military will enter the "Baltic battalions", and add that each battalion will consist of at least 800 people.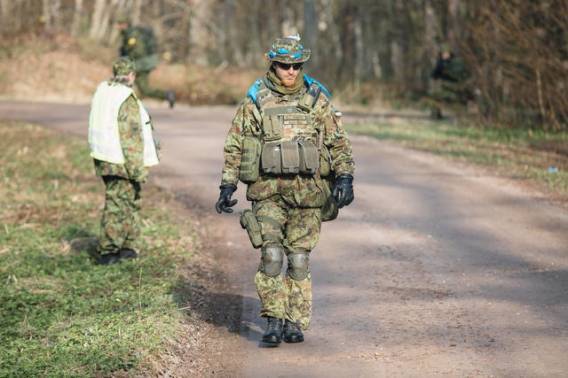 With great enthusiasm, the NATO top officials commented on the decision in the Baltic countries. So, the Minister of Defense of Lithuania Juozas Olekas called this decision "
historical
».
Olekas:
I am pleased with this historic decision. The units in the battalion format deployed in Lithuania will be ready to respond immediately to external aggression, and will effectively join the defense of our country. We hope that this decision will be confirmed at the summit of the heads of NATO in Warsaw, which we regard as a pass to the greater NATO presence in the Baltic region.
The Russian Foreign Ministry announced that Russia would be forced to take retaliatory measures against the militarization of the North Atlantic Alliance of the Baltic region in connection with security threats against the Russian Federation.
Interfax
quotes the head of the department of pan-European cooperation of the Russian Foreign Ministry Andrei Kelin:
This (the actions of the military bloc) goes against the spirit and the letter of the fundamental act of the Russian Federation-NATO
.