A return to the Russian-French development of the BMP "Atom" is possible, but Russian defense enterprises are not going to wait long to improve relations with Western partners, reports
RIA News
Statement by Rosoboronexport CEO Anatoly Isaikin.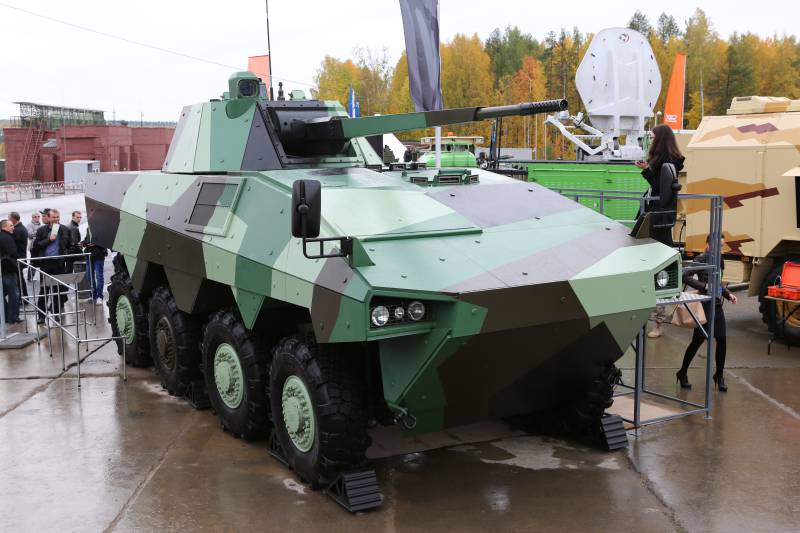 "Hypothetically, the continuation of cooperation is always possible, but if this pause arising from the sanctions continues for another year or two, then what is the point for us to enter into some kind of cooperation? During this time, a new cooperation will certainly emerge, "said Isaikin.
According to him, "the Russian defense industry with its new developments will simply not wait for the geopolitical situation to improve, since it is economically unprofitable."
The Atom BMP project was first introduced in Nizhni Tagil in 2013. Initially, the machine was developed by the Russian Central Research Institute Burevestnik (included in Uralvagonzavod) and the French Renault Trucks Defense. As part of this cooperation, the Russian Federation proposed the "Baikal" combat module with an 57-mm gun.
Then, due to the sanctions imposed, the French firm was replaced by Emirates Defense Technologies, which produces the Enigma armored vehicle chassis.
In addition, the director general of UVZ, Oleg Sienko, recently reported on the development of the issue of creating a "joint venture with Kazakhstan, which has a new import licensing platform."