The tankers of the SBO won a tank biathlon relay held in the Chelyabinsk region as part of the All-Army competitions, reports
Interfax
The message of the main judge of competitions Evgeny Poplavsky.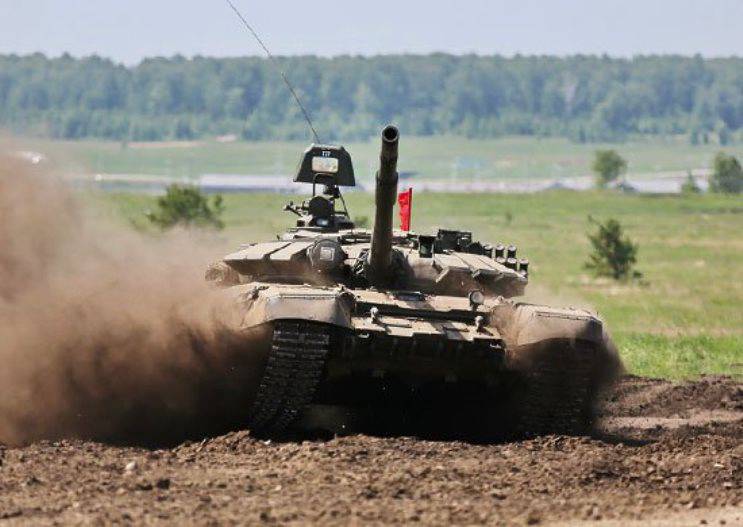 Poplavsky also said that "in the relay race of the Suvorov onslaught, that is, on infantry fighting vehicles (BMP-2), Pacific military men became the best
fleet
"The second place was taken by the Eastern Military District, and the third by the Far Eastern Higher Combined Arms Command School."
According to him, "the Russian team will be formed from these teams to participate in international tank biathlon competitions."
"We will analyze all of the crew's performance - shooting accuracy, speed on the march, resistance to stress, techniques for overcoming various obstacles, ability to progress," added Poplavsky.
In individual races, the advantage also remained for the Far Eastern crews. "The best time of this Chelyabinsk route was established - 40 minutes 6 seconds," he noted.
Especially for competitions in the Chelyabinsk region, a new biathlon track was laid.
According to the agency, "the route consisted of three firing lines, each of which had six targets and nine obstacles: a maneuvering site, a track bridge, an escarpment, a fiery strip, mine-explosive barriers, a kurgan, a slope, a ford and an anti-tank ditch."
The competition was attended by 18 crews on
tanks
T-72B3 and 24 crew on the BMP-2.