French edition
West France
publishes a truly phenomenal statement by the Deputy of the European Parliament from Lithuania, Petras Ausrtrevicius. The MEP pondered on the state of Lithuania's security situation and came to the conclusion that in the current situation of Lithuanian statehood, literally everything that is connected with Russia threatens. Auštrjevičius agreed to the extent that he declared the Kaliningrad region as a threat to Lithuanian sovereignty.
At the same time, the Lithuanian deputy called on France to support Lithuania in its efforts to resist the "threat coming from the east." Having some parallels with 1940 year? Auštrjevičius stated that "if this happens again, then Lithuania will not allow Russia to easily seize the Baltic States".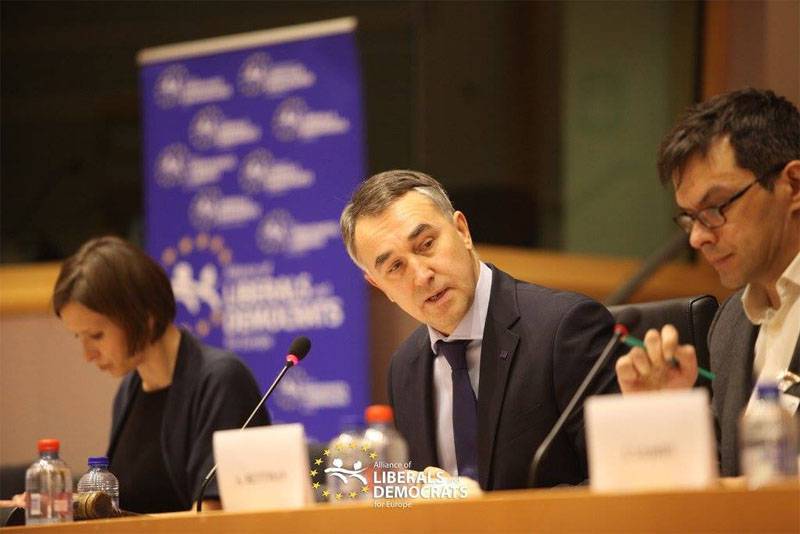 It is worth noting that such a statement by the MEP from a faction of liberal democrats sounded against the background that the Pentagon official again "pleased" the Baltics with the words about the ability of the Russian army to "capture" the Baltic states in no more than 60 hours.
Petras Aushtryavichyus also stated that, in his opinion, the Baltic Sea "has long become a theater for demonstrating Russia's militaristic intentions." At the same time, for some reason, the MEP did not say a word about the fact that the NATO exercises in the Baltic have become a series of continuously alternating events, and that this is evidence of the North Atlantic alliance's militaristic intentions. Although it would be strange to expect critical statements from the Lithuanian deputy to the "benefactors" from NATO, as soon as the Lithuanian deputies begin to criticize NATO, this means that their deputy powers have already expired and they do not expect to continue their career in the government of the republic ...