The Prosecutor General's Office of the Russian Federation notified US law enforcement officers of the presence of materials on the Russian side that were of interest for "checking questionable transactions with Gazprom shares from 1997 to 2006 year, organized with the participation of William Browder," but did not receive a reply,
RIA News
message of the representative of the Office of Alexander Kurennogo.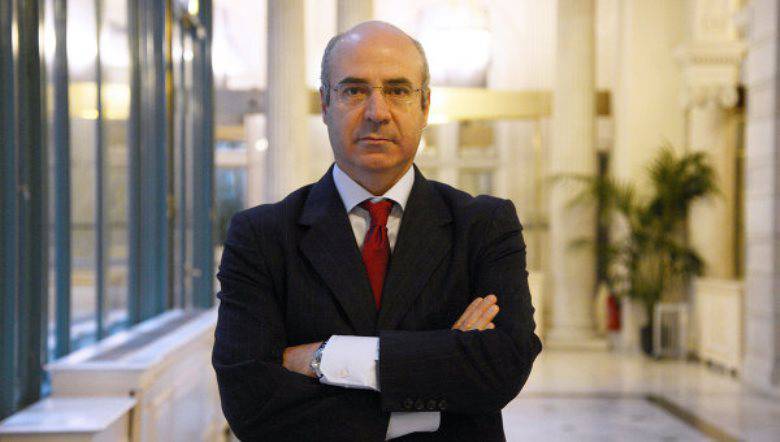 Earlier, the Prosecutor General's Office stated that they would turn to their American colleagues for help in verifying these transactions, because they believe that they were carried out "in violation of American law" and, according to the results of the inspection, criminal proceedings could be initiated against Browder.
"Browder was among the individuals who led the process of buying Gazprom shares in violation of both US law and the current decree of the Russian president," the Russian Federation's GP noted. "His investment fund Ziff Brothers Investments, a US tax resident, bought shares through a network of US and offshore companies."
It is reported that "in 2006, the participants in the scheme transferred the shares of Gazprom to the Cyprus company Giggs Interpraces Limited, and the funds received were transferred to another company under the guise of dividends." As a result of this operation, "the Russian budget did not receive taxes in the amount of more than a billion rubles."
Help Agency:
"William Browder is an international financier and investor, a former employer of the auditor Sergey Magnitsky, whose death in the Moscow SIZO received a huge response. In 1995-2007, Browder was the largest foreign portfolio investor in Russia. Earlier, the Moscow Tverskoy Court in absentia issued an arrest warrant for Browder on charges of embezzling Gazprom shares, but the United Kingdom, whose citizen is Browder, refused to extradite him to Russia. "