Russia is ready to cancel the call for the service of conscripts and form a fully professional army,
Ридус
opinion of the leader of the "Party of Growth", the Federal Commissioner for Business Boris Titov.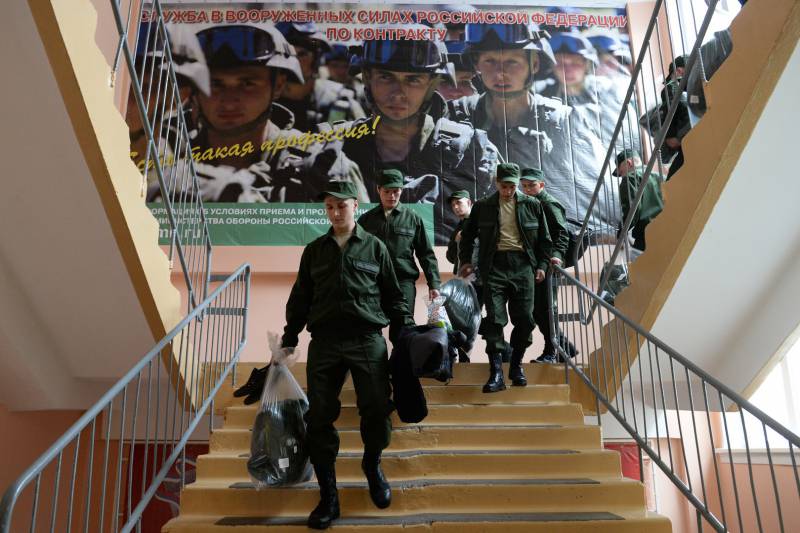 The website of the Russian Public Initiative (ROI) launched a vote on amendments to the Law on Military Service, according to which "military service is carried out voluntarily (under contract)." At the same time, it is proposed to remove the article "Evasion from military service" from the Criminal Code of the Russian Federation.
"It's quite realistic to make appropriate amendments to the legislation in the near future and to make 2016's spring appeal the last," Titov said. - The last step remained for the transition to a fully professional army. We have already passed the adaptation period, we know how the contract army works, all the technical part is there, it remains only to make a decision and refuse the call. "
According to him, "there are enough people in the country today who professionally perform their military duty, and they are involved in real serious special operations, and recruits-draftees are digging trenches around their unit and are generally more used for housework than for their intended purpose" .
"The army, the military officers do not need them, but they are needed by the generals as a cheap labor force to fulfill everyday economic needs," said Titov.
"For a year of urgent appeal, it is impossible to make a professional soldier from yesterday's schoolboy. And even if in some cases it succeeds, the real term of its effective operation (less training time) will not exceed 2 − 3 months. And then the person will return to the citizen, where the acquired skills dissolve as useless. A contract soldier who came to military service voluntarily and for a long time will fulfill his functions for at least several years ",
- Agency leads the argument of supporters of a professional army.