The fire caused by the minesweeper Georgy Kurbatov (project 12700) under construction in St. Petersburg is extinguished, there are no victims, it reports
RIA News
report of the press secretary of the Sredne-Nevsky Shipbuilding Plant Alexander Malakhov.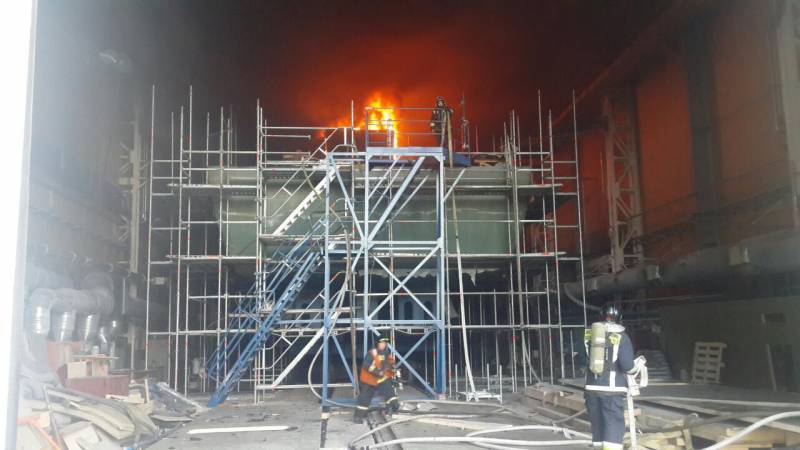 The fire at the shipyard arose on Tuesday, its area was 600 square. About one hundred rescuers and 20 units of equipment were involved in extinguishing the fire.
"At the moment, the fire is localized and extinguished, there are no victims. The causes of ignition are not yet clear what exactly burned, it is necessary to establish the Ministry of Emergency Situations, since the ship hull itself is not combustible, "said Malakhov.
As the source later told the agency, the cause of the fire was a violation of safety rules during the fire work.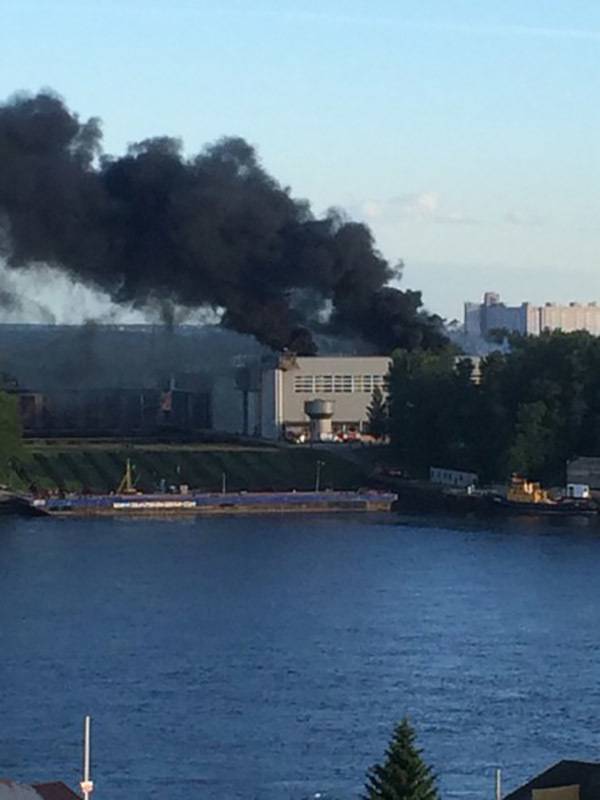 "The fire in the dry dock of workshop No. 9 occurred during welding operations," a source said.
According to the press service, "the ship is at the initial stage of construction, shipboard weapons systems have not been installed on it yet."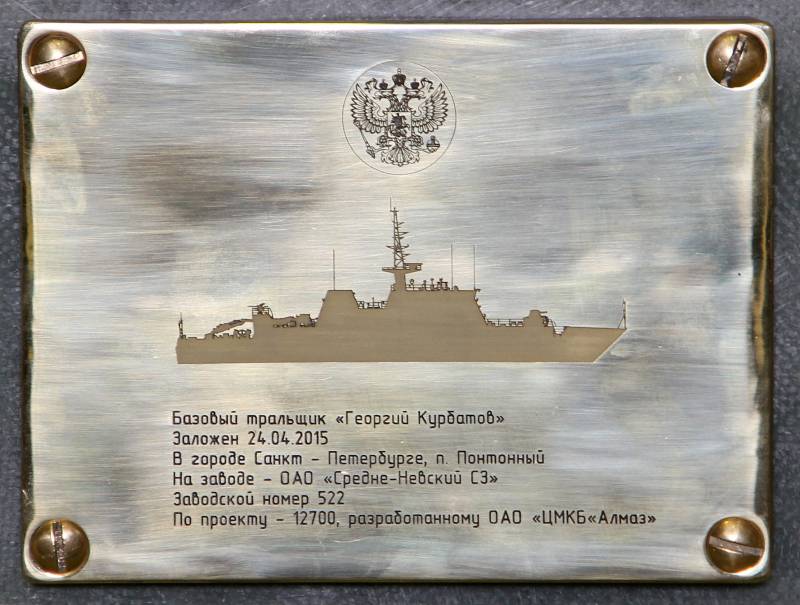 Help Agency:
"The new generation mine defense ship, Georgiy Kurbatov, planned to launch the 29 on July 2016, in the summer of 2017, to conduct tests. The ship was laid down on SNNZ 24 on April 2015. "