The NATO Anaconda-16 large-scale doctrine, which began in Poland, is worried about the NATO leadership because of the possibility to further exacerbate relations with Russia, writes Der Spiegel magazine. Article leads
RIA News
.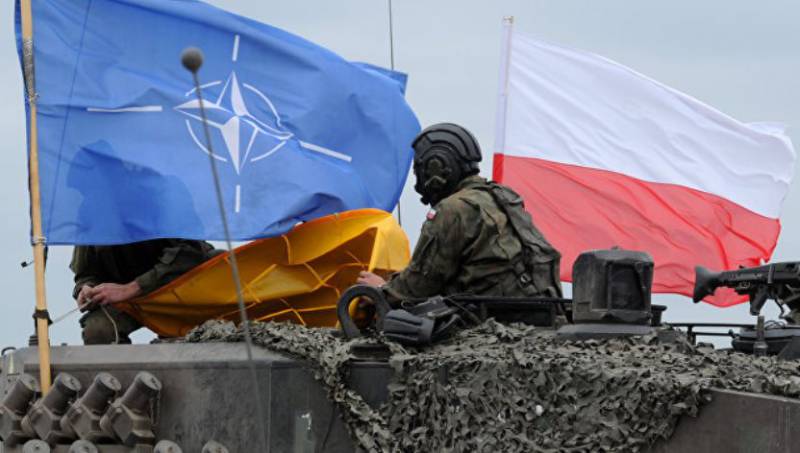 "Maneuvers are too clearly directed towards Russia. Despite tensions with Moscow, during the exercises, there is no need to play a scenario of a real war ",
quotes the magazine of one of the representatives of NATO.
To carry out such a teaching on the eve of the summit of the alliance - "means to go too far," he adds.
Formally, "Anaconda" is a national doctrine, "but under the pressure of Warsaw, almost all NATO countries, first of all, the USA, took part in them," the magazine notes.
"For the alliance, the moment was chosen badly: while in Brussels they emphasize that they intend to somehow restore the dialogue with Moscow, war is played in Poland," the article says.
On the sidelines of the meetings, "representatives of NATO countries, including Germany, tried to pacify the Poles, but the new Polish government strictly adheres to its anti-Russian policy," the newspaper writes and adds that with such behavior "Poland could politically poison the July summit of the alliance in Warsaw."
Disagreements were noticed during a recent visit to Warsaw by NATO Secretary General Stoltenberg. "While Stoltenberg talked about deploying alliance units in the country on a rotational basis, President Andrzej Duda demanded the creation of permanent bases. And when the secretary general announced with pride that an unprecedented number of troops would be sent to Poland, he was objected that this number still needed to be discussed, "the author writes.
In addition, Poland invited Ukraine and Georgia to participate in the maneuvers. "These countries are striving to become members of NATO, but in the alliance they reject such an idea, partly so as not to annoy Russia. However, the Poles do not consider this. Warsaw declared outdated by the NATO-Russia Founding Act, "the magazine notes.
"From the point of view of Berlin, Warsaw is deliberately provocative,"
emphasizes the author.
The Poles managed to annoy Germany, accusing her of "blocking the transit of American troops." The German government "was not thrilled." It was not by chance that the Bundeswehr sent only 400 servicemen to Poland.
In total, about 31 thousand people from 24 states participate in the maneuvers.