Syrian government forces are still experiencing a shortage of military equipment, so they are forced to create various combat vehicles themselves, including those based on trucks, writes
Messenger of Mordovia
.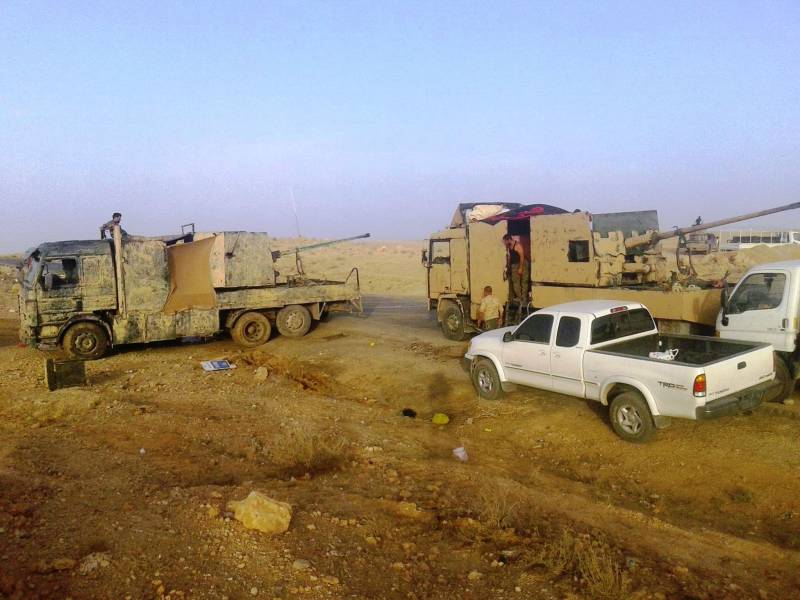 The article notes that "from time to time this technique is getting better."
Thus, photos appeared on the Internet, which depicted wheeled self-propelled guns with high-speed small-caliber C-60 guns, heading along with the troops to Raqqa, the unofficial capital of the IG.
"As an artillery gun was chosen old, proven in many wars
57-mm anti-aircraft C-60. By the beginning of the armed conflict in the Syrian army there were
more xnumx units. At present, such guns are working on ground targets at a distance of up to 500 km, "the publication says.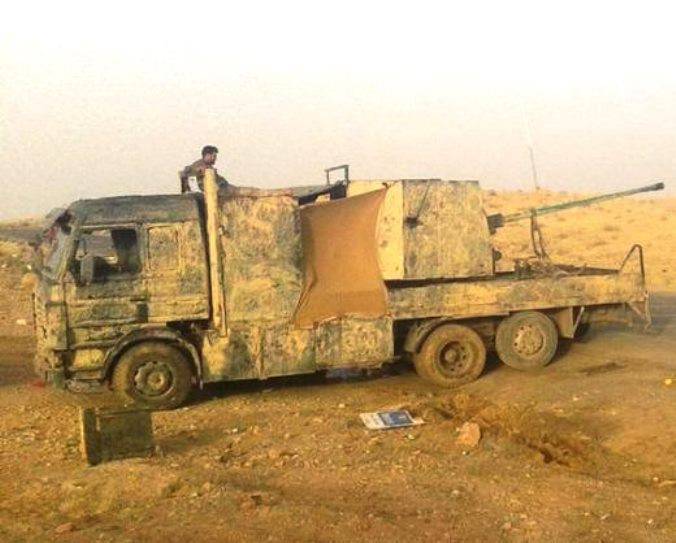 According to the author, "the projectile included in the ammunition flying at a speed of 1000 m / s is capable of hitting infantry fighting vehicles, armored personnel carriers and medium
Tanks
on board. " Gun rate - up to 120 rounds / min.