Finnish information publication
www.iltalehti.fi
published a material in which it was told about the failure that befell already in the first stage of joint exercises with NATO participants. The article says that a brown bear snuck into the base of the location of servicemen taking part in military maneuvers, causing a real panic among soldiers and officers.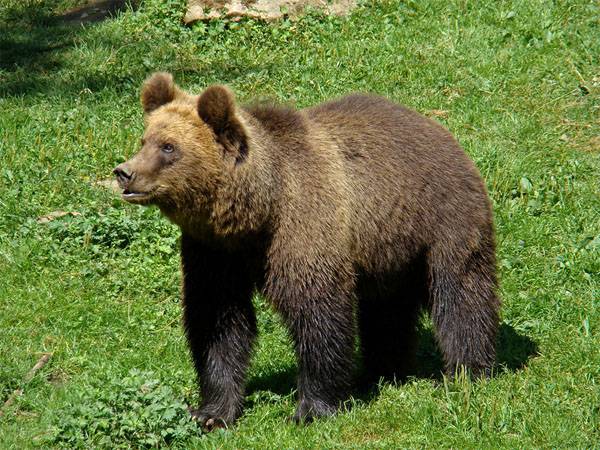 The animal wandered into the canteen of the military unit, where they ate dinner prepared for military personnel. Then the bear was interested in the personal belongings of the military, which he tore and tried to head to the sleeping places of the soldiers. The press service of the Finnish brigade reports that the soldiers, trying to avoid danger, jumped into the trucks on the site. Meanwhile, the command decided what to do with the clubfoot predator.
As a result, it was decided to shoot the bear. Representatives of the military command at the same time claim that they received permission to shoot the animal from the local police. The decision to shoot the uninvited guest of a military base caused a negative reaction from representatives of environmental organizations in Finland.
Recall that in the territory of Finland began joint exercises with NATO BALTOPS, in which about 3 thousand soldiers take part. The main stage of the exercise with the participation of 200 of American soldiers and officers will be held at the Syundalen (Hanko) training ground.
Finnish Defense Minister Jussi Niinistö commented on the fact that Finland with participation in NATO maneuvers could provoke Russia to retaliate. The Finnish minister said he did not consider the exercises a provocation against Russia, adding that only a few years Russian military personnel had participated in the BALTOPS. Niinistö statement gives a Finnish portal
Yle
:
It is hard for me to believe that they react to the teachings in which they themselves had previously participated.
One gets the impression that the Finnish minister deliberately ignores in his words the clearly changed situation in the world for some time now.