On Tuesday at the Moscow suburb "robodrome" (Krasnoarmeysk) under the leadership of the GNIITS Robotics Ministry of Defense will begin comparative tests of ground-based robotic systems (RTK) light class (up to 100 kg), reports
press office
military department.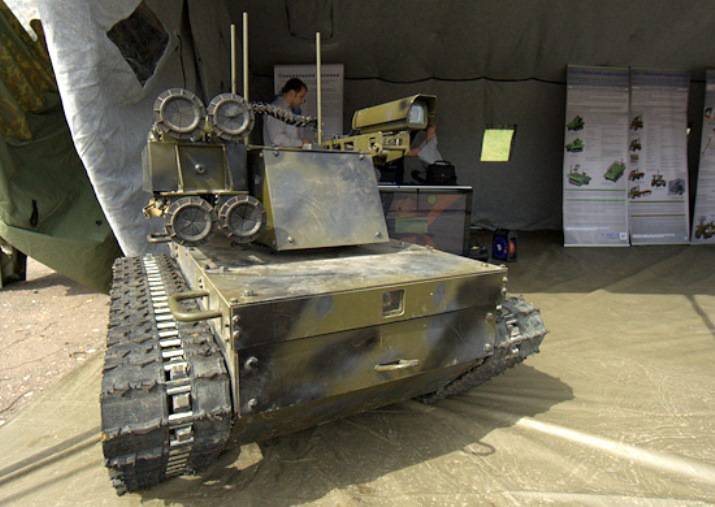 The complexes were developed on their own initiative by a number of defense enterprises.
"For testing on the" robodrome ", a track with various obstacles and various road surfaces (asphalt, paving, sand, grass, soil), different elevation and descent angles from 15 ° to 45 °, railway crossing, labyrinth, flooded terrain and etc., "says the release.
It is noted that "experts of the Main Directorate for Research and Development and Technological Support of Advanced Technologies (Innovative Research) of the Ministry of Defense of Russia, the High Command of the Ground Forces, the Airborne Forces, Engineering Troops, as well as representatives of specialized educational and scientific activities will be involved in the practical stage. research institutions of the Ministry of Defense of the Russian Federation for the integrated assessment presented at the test samples. "
On Wednesday, "at the final stage, leaders among domestic manufacturers of mini-light and light-weight class RTKs will be determined, and recommendations will be prepared on directions for further improvement of the created samples," the report says.
According to the information, "this event opens a series of comparative tests of various classes of heterogeneous robotic complexes planned in the Ministry of Defense."