Turkish President Recep Tayyip Erdogan decided to give a peculiar response to the European Union on the adoption by the German parliament of the resolution, which in fact recognizes the genocide of the Armenian population of the Ottoman Empire during the First World War. Erdogan said that before thinking about the genocide, it would be nice for Europeans to look at themselves in the mirror. Turkish TV channel
NTV
quotes a statement by the President of Turkey, made at the graduation event at the Istanbul Sahattin University Zaim University:
Who is guilty of the Holocaust? Germany. That they admit. Does Germany recognize the massacres in Namibia, when at least a hundred thousand people were killed? And who is behind the slaughter in another African state - Rwanda? This is France. But for some reason it is not customary to talk about it in the world.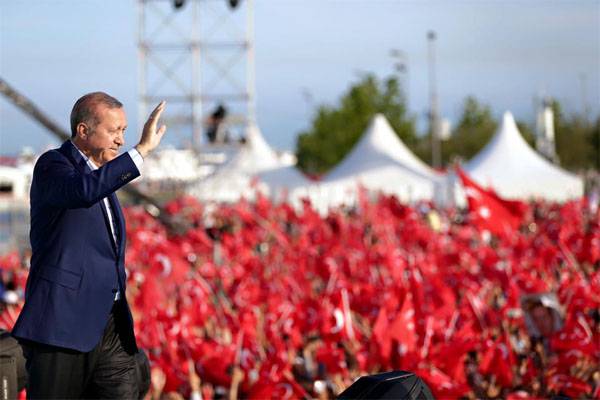 At the end of his speech, Erdogan said that Turkey is not engaged in misapplication
stories
. And, according to the Turkish president, it turns out that there was no massacre against the Armenians ...
Erdogan:
The history of Turkey is a history of compassion and mercy.
If it is difficult to disagree with the words about the massacre in Namibia and Rwanda expressed by Erdogan, then the statement about Turkey as a state of "compassion and mercy" is an obvious hypocrisy from the Turkish president. Today, the Kurds living in the south-east of the country can tell a lot about the "merciful" Turkey and Erdogan personally.