Responding to questions from residents of the DPR during an online conference, the head of the republic, Alexander Zakharchenko, said that there could be no question of returning to today's Ukraine.
DAN
.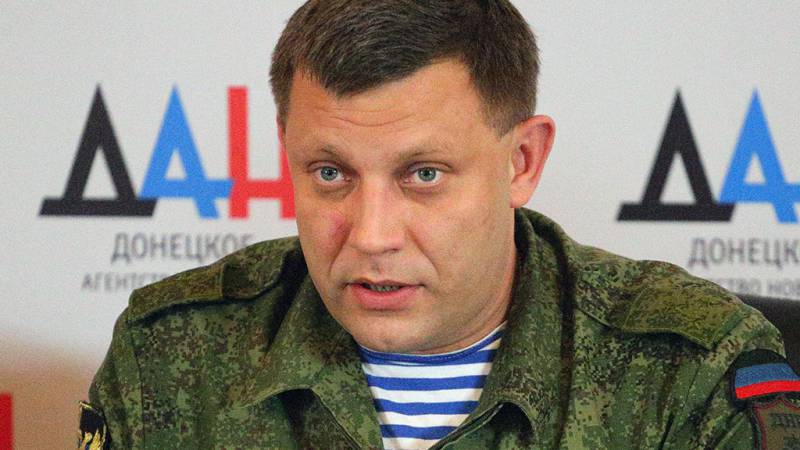 "You have very successfully and very politically incorrectly expressed your opinion about the forcible return of you to Dill. I myself am not a supporter of political correctness, so I have to admit that you very successfully raised the question ... There can be no talk about returning to Dill. But to talk about the principles of the hostel in one form or another with Ukraine, when it becomes Ukraine again, it is quite possible, in my opinion, "said Zakharchenko.
"Dill can become Ukraine if this criminal power is replaced," if "a coup d'évé is condemned" and "the denazification process begins, within which war criminals will be convicted," he noted.
"When free elections will be held and after them a real constitutional reform will be carried out, within the framework of which Ukraine will become a confederation, where national-cultural,
historical
and economic characteristics of the subjects of the confederation. With this Ukraine - no longer Dill - we can well talk, "
said Zakharchenko.
He also noted that the time for a referendum on joining the Russian Federation had not yet come, as it would put an end to the Minsk agreements.
"This will be the end of the Minsk process and, accordingly, the end of the truce. Like many of our residents, I often say to Ukraine in our hearts: come on, so that we can break into the return for everyone who died before and during the truce. But these are emotions. A sober cold mind says: the Minsk process must be brought to the end, since it will inevitably end with Ukraine's diplomatic defeat, and then we will be able to solve some tasks that we see now only through a sight, "the head of the DPR said.