The Ministry of Foreign Affairs of Ukraine expressed outrage at the refusal of the Supreme Court of the Russian Federation to reconsider the sentence of Oleg Sentsov and Alexander Kolchenko, reports
RIA News
statement of the Ukrainian department.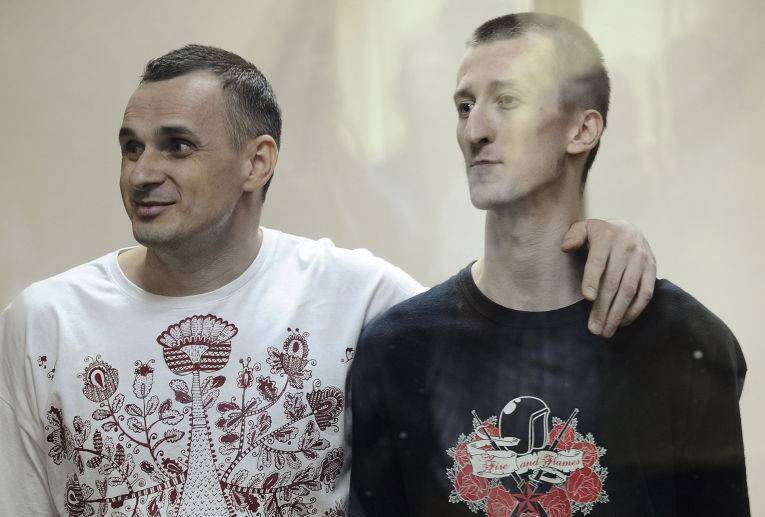 On Wednesday, the Supreme Court refused to satisfy the cassation appeal filed by Sentsov and Kolchenko, who was convicted for preparing the terrorist attack in Crimea.
"The Ministry of Foreign Affairs of Ukraine expresses indignation at the decision of the Supreme Court of the Russian Federation to refuse to transfer the case of the citizens of Ukraine Oleg Sentsov and Oleksandr Kolchenko and their appeals for consideration at the court hearing of the cassation instance",
says the text of the statement of the Ukrainian Foreign Ministry.
According to the department, "such a decision deprives convicts of the right to an objective consideration of their case in a court of highest instance" and testifies to a "political order".
"We demand from Russia to immediately stop the cynical violation of the rights of our compatriots, to release them and return to Ukraine," the statement said.
"The Ministry of Justice of Ukraine had previously asked the Russian authorities to transfer the convicted citizens of Ukraine Oleg Sentsov, Gennady Afanasyev, Alexander Kolchenko and Yuriy Soloshenko to their homeland to serve their sentences. According to the defense of Sentsov and Kolchenko, they filled out the necessary documents as early as April, but the decision on their transfer has not yet been made, "reminds RIA"
News
».