The officials of the Ministry of Foreign Affairs of Poland have an everyday lesson: a discussion on the topic of "Russian aggression" Sometimes it seems that if it were not for talking about Russia, then the Polish Foreign Ministry would have nothing to do at all. Thus, the head of the Polish Foreign Ministry, Witold Vashchikovskiy, struck another discussion on the topic of "aggressive Russia". According to him, "Russia has created a very dangerous situation in Eastern and Central Europe."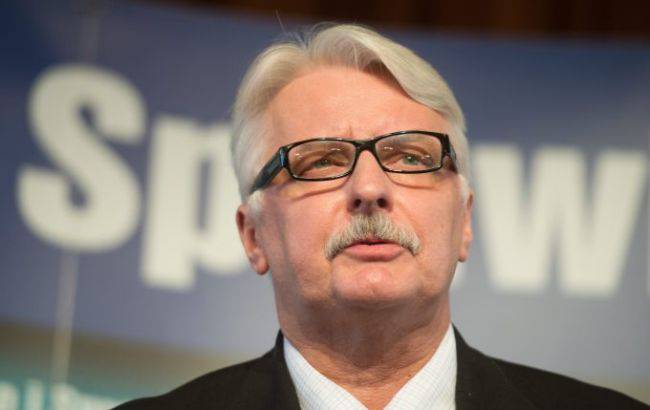 According to Vashchikovsky, which publishes the Czech edition
Mlada fronta Dnes
, Russia "mined the entire security system" in the region. The Polish Foreign Minister believes that it is necessary to "respond to the actions of Russia."
Such a statement Vashchikovskiy decided to make a host of the next NATO summit of the country as a minister. Recall that the summit of the North Atlantic military bloc will be held in July in Warsaw.
Vashchikovsky also said that Poland "is wary of following Russia's policy, since it is a borderline state with the NATO NATO."
Logic in the spirit of the whole of NATO ... And, perhaps, not to be in the status of a "border state of NATO", Poland and others like it would not be worth pecking at the bait of Washington and entering the western military bloc, it would not be worthwhile to place elements of a US European PRO on its territory? .. Then, you see, and Russia would have seemed more predictable to Vashchikovsky, and the "mines under European security" would not be seen ...