A group of American and Israeli experts prepared another roadmap for resolving the conflict between Israel and Palestine. The program was presented on the eve of the New American Security Center CNAS (Washington, USA). The new roadmap involves the phased building of relations between Israel and Palestine in the field of various types of interaction for the common fight against terrorism: on land, at sea, in the air, and also in terms of radio-electronic interaction.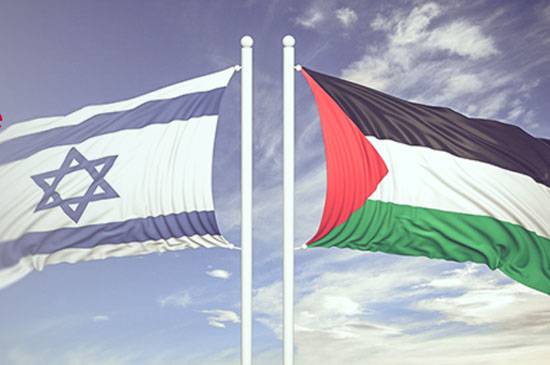 Press office
CNAS
Reports that both military and civilian specialists took part in creating the roadmap program. One of the project leaders is Ilan Goldenberg, who identifies the main problem in the relationship between Israel and Palestine. According to the author of the roadmap, the Israelis will never recognize Palestine if there is a terrorist threat from it, and the Palestinians will never perceive Israel as a normal neighboring state, due to the idea of ​​permanent occupation and the invasion of Israeli soldiers.
The main directions for implementation listed in the program are as follows:
building a multi-level system in which Israel reserves the right to protect its borders and interests;

significant modernization of the security system and infrastructure;

creation of joint operational centers and data exchange mechanisms between the parties, which will increase the percentage of mutual awareness of the security situation (will increase the level of security of the Israelis and minimize the likelihood of Israeli security forces invading the Palestinian territories).
And, perhaps, the most interesting point -
inviting American specialists to monitor and conduct joint operations in the Jordan River area
.
According to the estimates of the developers of the roadmap, the implementation of their program will cost "less than 5 billion dollars." According to the authors of the roadmap, this is "not so much for the cost of peace."