On the territory of Estonia began regular military exercises with the participation of soldiers from various countries of the North Atlantic Alliance. Teachings are called
Saber knight
("Knight's Saber") and pass on the territory of the military town of Tapa. Military activities are in the nature of staff exercises, and officers of one of the Danish divisions are in charge of commanding them.
The commander of the Danish division, Major General Flemming Mattiasen, is quoted by the news agency
Interfax
:
Exercises are an important part of NATO support and demonstrate the mutual readiness of security guarantees.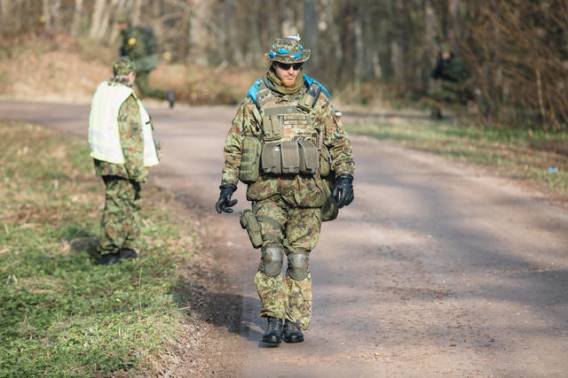 In total, in
Saber knight
More than 600 military personnel from the armed forces of Estonia, Latvia, Lithuania, the USA, Britain and Denmark are involved. NATO training events will continue at the borders of the Russian Federation until June 9. And literally in a few days - June 13 - Saber Strike exercises are already being launched in the Baltic States, within which, as reported, the interaction of ground forces and the air forces of the alliance countries will be worked out.
The main task of staff exercises
Saber knigh
t, in which the 1 Infantry Division of the Estonian Armed Forces takes part, is to develop the skills of planning military operations in the Baltic countries in the event of a "conditional enemy" attack.