The secretary of the National Security and Defense Council of Ukraine Oleksandr Turchynov announced further plans to "contain the aggressor." According to Turchinov, urgently it is necessary to start production of drone drone aircraft capable of carrying air-to-air missiles on Ukrainian territory.
According to Turchinov, in order to detect the threat "on the distant approaches", Ukraine must begin the production of "special" unmanned aerial vehicles. These drones ", according to the Secretary of the National Security Council, will have to" warn about the threat emanating from the territory of the enemy.
Turchinov said that it was necessary to connect the Antonov plant, which, we recall, de jure ceased its independent existence, becoming part of the Ukroboron industry.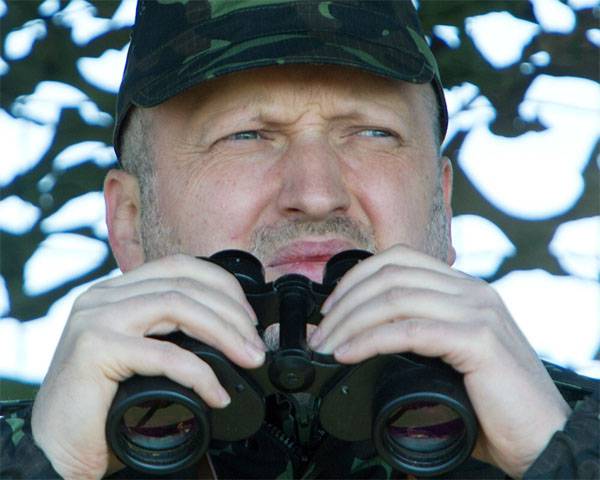 TV channel
112 Ukraine
gives a fragment of Turchinov's statement:
We already have a mass production of tactical unmanned aerial systems that carry out reconnaissance and adjustment of fire, but so far there is no mass production of combat drones. Today, at a meeting with the military leadership and the defense industry leadership, the task was set to substantially change the parity of forces, setting up the production of promising unmanned aerial vehicles capable of quickly finding a target and defeating pointwise. A separate task that we set before the designers and manufacturers is effective means to combat enemy drones, which allow them to quickly find and neutralize.