It is believed that modesty decorates the person. But the French say that modesty is like underwear: you must have it, but you should not show it! That is, opinions on this issue differ quite strongly. But what about the states? Should they be shy? And if "yes", in which specific cases?
Among all the indiscreet states of the world, the United States probably can claim the title of the "most immodest". It is enough to listen to what her president is saying from the UN rostrum to make sure of this. However, he didn't say anything new. Another president, Theodore Roosevelt, discussing B. Adams's book "America's Economic Excellence," wrote in 1899: "I ... believe that we should take our place among the nations of the world." And it is clear that he meant the place is far from secondary, which was confirmed after the end of the First World War. And he is also known for the fact that 2 of September 1901, at a fair in Minnesota, quoted the West African proverb: "Speak softly, but hold a big stick in your hands and you will go far." That is, at the beginning of the twentieth century, the thought that America needed to be "strong" and, relying on force, to act on the world stage in accordance with its interests, owned the minds of Americans.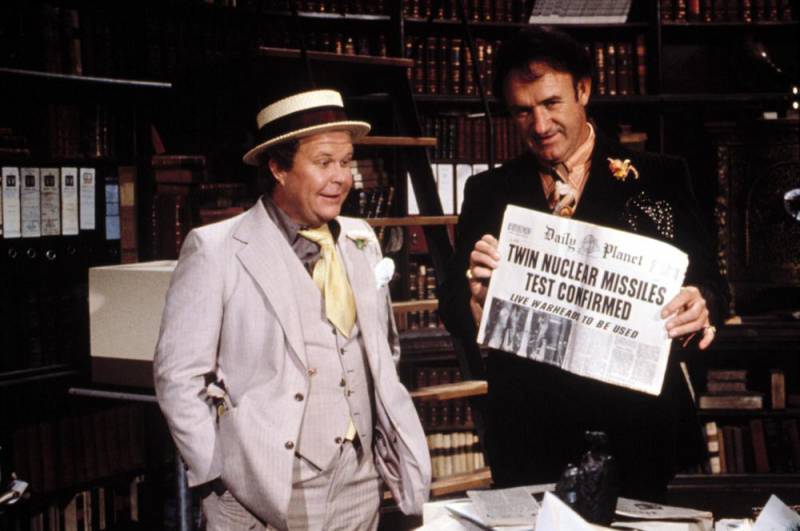 The newspaper says: "Testing of two nuclear missiles agreed." It is with such innocuous messages that the big trouble most often begins!
However, not only Americans wanted to be "strong" and cause fear of their "big stick". In 1902, a textbook for cadet corps was published in Russia, in which it was so directly written: "Russia is not a commercial or industrial state, a military one is destined to become a thunderstorm of nations!" Yes, yes, do not be surprised, that's how it is it was written, and in that spirit there was teaching there! And ... we note that this was just bad, because a strong army can only be in a country that is strong in its industry and trade. Actually, this was proven both by the Eastern (or Crimean War), and Russian-Turkish 1877-1878 years, which cost Russia tremendous human casualties, and all subsequent wars of the Russian Empire.
Well, what about the USA? All this time they got involved in armed conflicts in the most minimal way and ... developed industry and trade. At the same time skillfully earning on everything and everyone. For example, the United States did not recognize Soviet Russia for a very long time, up to the 1933 year, however, all the years preceding this event, they actively traded with us through Amtorg. Machines, tractors, horses, motors, automobiles were supplied, and in some indicators supply volumes were so large that they directly affected the position of certain branches of American industry. In fact, supplies to the USSR supported them in the 1929 crisis of the year in a most serious way, but "Country of Soviets" received factories, machines, equipment and much more!
Very many people know that in 1913 year, tsarist Russia overtook the United States in terms of economic development rates and it seemed that, if not for the war, then it was our country that entered the world economic leaders. However, it did not come out anyway, and it was the United States that, at the end of two world wars, as well as the results of the cold war, was at the very top of economic power. Developed economy, developed science, constant population growth due to controlled migration - what else is needed for world domination, isn't it? So, what kind of "modesty" can we talk about here? After all, in terms of the totality of indicators, this is indeed a leader, although, say, in Switzerland, "that" is higher, and in Norway, "this". But after all, in general, these countries cannot be compared with the United States, are they? And, therefore, there is reason for pride!
But ... for some reason, there is always a certain "but" that prevents us from reaching the absolute in everything. And the matter here is not at all the astronomical debt of the United States, to which so many of us like to nod. Well, debt, and debt, it really doesn't interfere with any of the Americans. Actually, completely different circumstances are important, primarily due to natural geographic factors, which, unlike the economy, a person is still unable to change.
Let's start with the fact that Americans should be more modest (we are, of course, first of all talking about politicians!), First of all, because no country in the world is in such a dire situation as the USA is in relation to ... the coming geological catastrophe! This is a possible eruption of Yellowstone Supervolcano with all the ensuing consequences. And the consequences, as calculations show, can indeed be the most catastrophic: hot lava spreading for hundreds of kilometers, hot gases, but the main thing is a fantastic amount of volcanic ash in volume, capable of covering almost the entire North American continent. Emitted gases and ash can well damage the ozone layer, and then what will happen? In addition to all other troubles, the level of radiation will also rise! And where will the Americans run from all this? In Liberia, as some American experts in the field of survival in extreme situations write about it, since serious financial investments are allegedly going there recently, roads, airports and ... underground shelters are being built. But ... even if the "leaders" are saved, then what will their "leadership" turn into after the disaster goes down? The "right of the strong" will triumph, and all sorts of stocks and contracts will go at the price of toilet paper!
Residents of the central regions of Eurasia will win, where the tectonic plate has a maximum thickness, and where volcanic eruptions and destructive earthquakes can be avoided. Speaking of earthquakes ... As if God didn't have enough of the Yellowstone caldera, and in addition to it, it also provided the United States with the San Andreas tectonic fault. There, too, a devastating earthquake can happen, and it can be a trigger for Yellowstone, and vice versa. So it is quite possible that America very soon (and the data of geologists seem to confirm this!) Will shake very seriously, and in addition it will be filled with poisonous ash, which will make it virtually uninhabitable. And in these conditions, a certain portion of modesty would not hurt American leaders at all, and ... clearly why! Because the question of where to put the refugees from the once leading world power will arise very sharply. But there will be a lot of refugees, and who and where will they be resettled then? And after all, it's necessary to think about it now, because it can "shy away" tomorrow.
However, another question is no less acute today: is it not possible for a person to accelerate all these dramatic events? And here we find ourselves in a rather strange position. For the time being, mankind is simply unable to prevent or even stop a catastrophe of such magnitude. But to call it, it can easily! Just one hit of a rocket with a penetrating nuclear warhead or into a zone of tectonic fault is enough (it seems that this event was even devoted to the movie "Superman" - this is a classic of the genre, but this is no less a good "hint" to all those who "work "), Or into the caldera of a sleeping volcano, in order to activate the forces of annihilation accumulated there. But you can apply and immediately two missiles. Immediately and there, and here, and then what happens in the end? Moreover, the Americans do not have a missile defense system covering precisely these areas and, consequently, it is easier to strike a blow at them!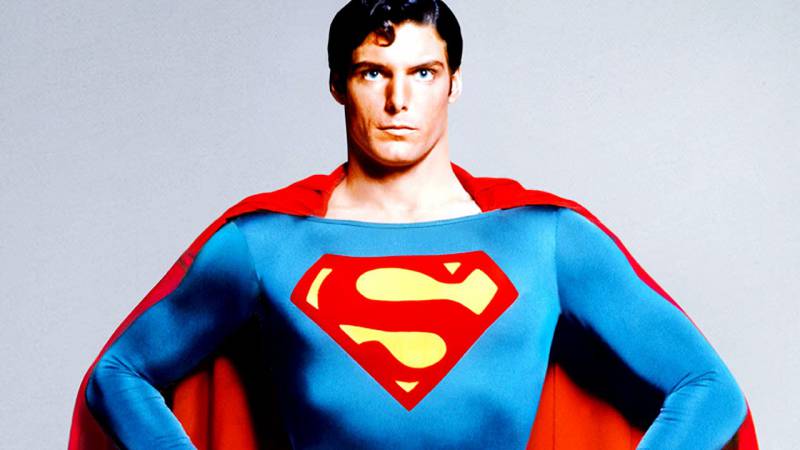 Here he is Superman - a savior in red underwear over a leotard, which is no longer relevant today! And why is it that in the American cinema there are so many heroes endowed with supernormal abilities that come and save everyone? This is a certain complex of mass consciousness! But even he cannot "shut up" the caldera of the Yellowstone volcano!
And for this, even strategic missiles will not be needed. Anyone, at least the very same terrorists can place missiles, including cruise ones, in the territory of neighboring US Mexico, and so that no one will know about it. So what, what, and there is enough desert areas. And bribery of some customs official in a poor country for obtaining permission to import "certain cargoes" will not be a big problem either. Well, and then an unexpected launch-departure, flight over the territory of the USA at a low altitude, as a result of which these missiles will not even notice the radar, the "hill" in front of the target and ... now the beginning of the Apocalypse, about which you can speak as God's punishment comprehended "wicked America."
In conclusion, it should be said that all this is not a fantasy at all, but a real possible thing. It turns out that the most economically developed country in the world is at the same time the most vulnerable today, and it alone can be so easily and simply destroyed by the forces of nature and ... by those people who wanted to help them! And in these sad circumstances just too much arrogance can well play the role of a trigger!