Recently, a material was published that a law was passed in Tajikistan according to which newborns in the republic should be given exclusively national names from a special registry compiled by government bodies. Now something similar is going to promote Latvia. The Ministry of Justice has prepared a document that instructs Latvian families to call their children only Latvian names and write down their names in the Latvian manner. It is reported by the news agency
Sputnik
.
The Ministry of Justice, it turns out, expresses concern that in Latvia many families do not name children by Latvian names, which "affects the traditions of the Latvian people." It seems that the Ministry of Justice deliberately "forgets" that more than a quarter of the population of Latvia are Russians, and that Russians have their own traditions.
If we touch on the new idea of ​​the Latvian Cabinet of Ministers, then it consists in tightening the rules for using names and surnames. If today, Latvian citizens can call their children by any names, while adding the letter "c" (Alexandras, Pavels, etc.) to them, then after the new law is adopted, families will be banned from using the names of other nations.
Sputnik
writes that the name of the child Gabriel or Miron (names that have become popular in today's Latvia) Latvian parents will not be able to.
The draft law developed by the Ministry of Justice of Latvia will be considered at the beginning of autumn.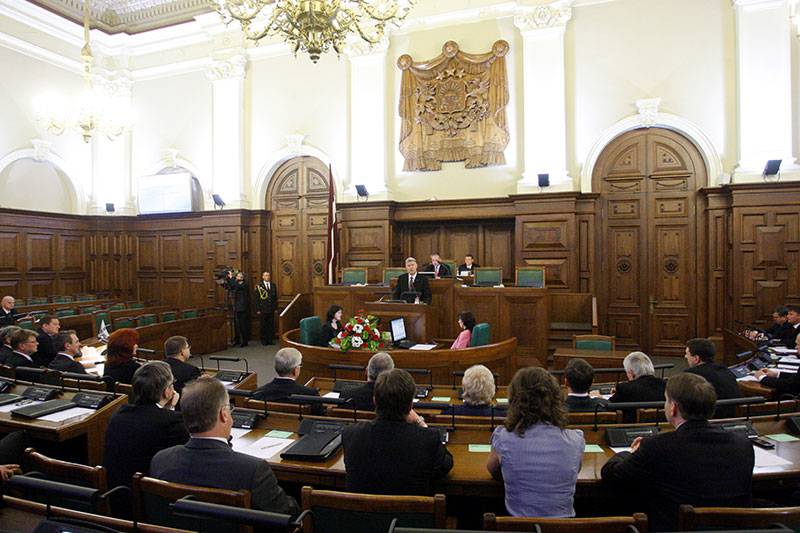 From the statement of the official of the Ministry of Justice of Latvia:
Such an approach will protect the democratic system in our country.
This statement can be called the extreme point of hypocrisy, because how can you protect the democratic system, prohibiting citizens to call their children the way they want? ..
The new legislative initiative violates any democratic international norms, as it effectively interferes with the privacy of Latvian citizens. At the same time, attention is drawn to the fact that liberal human rights activists do not consider it necessary to express outrage at the forthcoming decision of the Latvian authorities.