The first deputy secretary of the National Security and Defense Council of Ukraine, Colonel-General Mikhail Koval, said the day before that "the Russian army intends to resume active offensive operations in the south-east of Ukraine." According to the former. Minister of Defense of Ukraine (from 25 March to 3 July 2014) Koval, "Russia will try to break through the land corridor to the Crimea."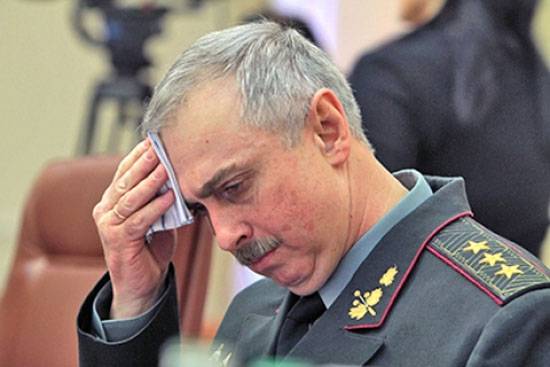 The statement of the Ukrainian general, who, apparently, the "Crimean" phobia has remained since the leadership of the Ministry of Defense, leads
UNIAN
:
Russian troops are preparing to resume active offensive actions to reach the administrative border of the Donetsk and Lugansk regions, as well as penetrate the land corridor to the Crimea.
At the same time, Mr. Koval commented on the possible introduction of the so-called OSCE police mission in the Donbass. According to the deputy secretary of the National Security Council, he does not see an opportunity for such a mission to cooperate with the local security forces. Koval is confident that the work of the police mission should be to monitor the "withdrawal of Russian troops and weapons from the territory of Ukraine, as well as to enable Ukraine to take control of the entire territory of the southeast." And what else should Kovalya be a police mission of the OSCE?
Interestingly, the Russian troops themselves know that for the hundredth time General Koval has outlined the contours of the "plan of the Armed Forces of the Russian Federation" to "punch through the land corridor to the Crimea"? With such and such predictions, Mr. Koval is not far from the title of the first Ukrainian generalissimo ...