Indonesian Ambassador to Russia Mohamad Vahid Supriyadi today said that the Ministry of Defense of the country he represents intends to sign a major contact for the delivery of military equipment from Russia. Information Agency
Interfax
reports that we are talking about the readiness of official Jakarta to purchase from Russia two Kilo-class submarines (the NATO designation of the "Halibut" and "Varshavyanka" projects), as well as several amphibious aircraft and the newest multi-purpose super-maneuverable Su-35 fighters.
According to Mohamad Vahid Supriyadi, negotiations are currently underway between Russia and Indonesia. In addition, Indonesia "deals with certain administrative issues" associated with the conclusion of the contract. The Indonesian ambassador to Russia said that the completion of negotiations was a matter of time.
It is not reported yet about what the likely amount of the contract can be discussed.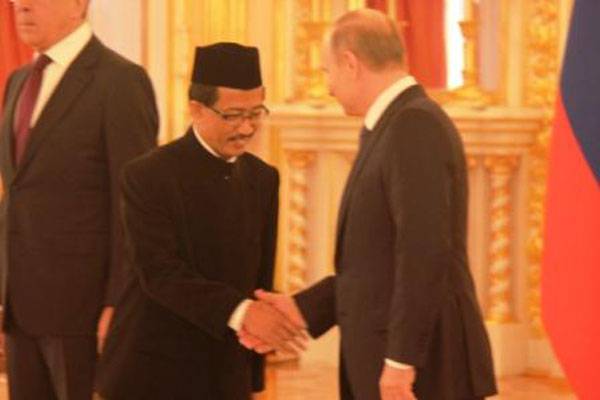 The United Aircraft Corporation of Russia spreads the message that Russia is ready to begin deliveries of the Be-200ES amphibious aircraft to Indonesia.
In addition to statements about the upcoming contract of a military-technical nature with Russia, the Indonesian ambassador confirmed the information that Jakarta is nominating its candidate for the post of head of OPEC (the organization of countries - exporters of oil). Recall that Russia does not belong to OPEC. Indonesia, having suspended its membership in OPEC in the 2009 year, returned to the 1 organization in January 2016.