The situation in the frontline zone of the Luhansk Republic is currently stable and tense and is unlikely to escalate further, said on the air.
Lugansk 24
Representative of the People's Militia of the Republic Oleg Anashchenko.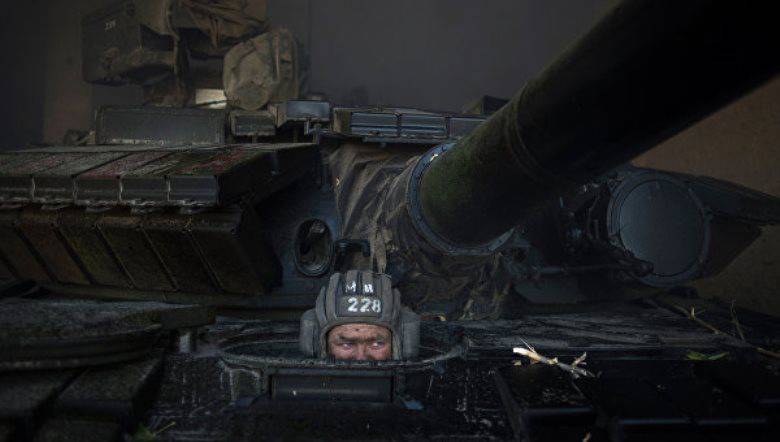 "I do not think that the situation will worsen further, now it is quite acute. I think it has reached a certain point, and many understand it, "said the colonel.
"All the military personnel on the part of Ukraine understand the senseless nature of this war ... The moral and psychological state of the fighters of the armed forces of Ukraine is suppressed because they have no goal. This really adversely affects the state of their fighting efficiency ",
He stressed.
Anashchenko also spoke about plans to open additional checkpoints between the LC and Ukraine. Now in the republic there is only one pedestrian point near the Village Luganskaya.
"We are considering the most acceptable and safe options for opening checkpoints, namely, the Schtatiinskoe direction, where we offer to open a checkpoint for cars and pedestrians. We are also talking about the restoration (for automobile traffic) of the "Stanitsa Luganskaya" checkpoint, "he said.
Anashchenko noted that the authorities of the republic "guarantee security to all civilians crossing the line of contact."
Meanwhile, the Kiev security forces continue shelling the territory of the Donetsk Republic. Yesterday, the village was subjected to artillery fire. Cominterno.
"Ukrainian security forces are shelling the village of Kominternovo. At the moment, about 20 shells are recorded. Information about the victims and the destruction is being specified, "- said
RIA News
on Sunday, a source in the Ministry of Defense of the DPR.