The representative of the Government of the Republic of Crimea (head of the State Committee of the Government of the Republic of Kazakhstan on interethnic relations and deported citizens) Zaur Smirnov informs about the appeal sent to the UN on behalf of the Crimean authorities. According to Smirnov, the Government of Crimea calls on the staff of the United Nations to avoid meetings with those involved in the blockade of the peninsula. Reports about it
RIA News
.
Such an appeal was sent due to the fact that a meeting of the Assistant Secretary General of the United Nations Ivan Shimonovich with the organizers of the blockade of the Crimean peninsula, the odious trinity Dzhemilev-Chubarov-Islyamov, took place in Kiev. In the Crimea, they considered such a meeting an insult to the Crimean people who suffered from the actions of extremists.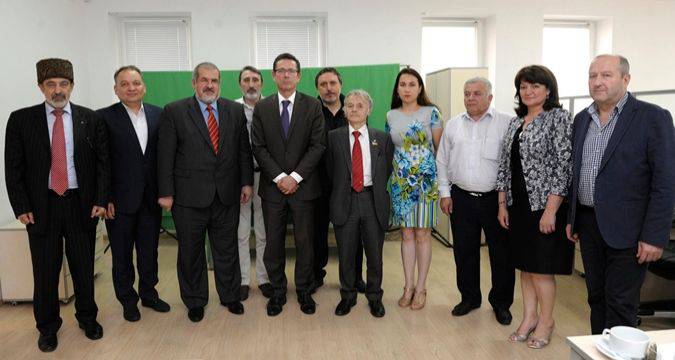 From the statement of Zaur Smirnov:
It is unacceptable that representatives of such an authoritative international organization as the UN meet with Ukrainian extremists who put at risk the lives of more than two million people living on the Crimean peninsula. We urge UN officials to avoid any meetings with them and boycott them internationally.
At the same time, a representative of the Crimean government noted that Crimean residents would perceive such meetings as encouraging extremism and draw appropriate conclusions for themselves.