In the main defense department of the country, they stated that under the guise of testing missile defense systems, the United States is working on the use of missiles, the use of which is prohibited by international agreements. We are talking about medium and shorter-range missiles.
Interfax
cites a statement by the Deputy Head of the Directorate of International Military Cooperation of the Russian Ministry of Defense Yevgeny Ilyin:
Many questions arise in connection with the use of the United States in testing missile defense targets that are similar in characteristics with medium and shorter-range missiles. There is reason to believe that, under the guise of testing US missile defense systems, questions are being worked out on the use of medium-range and shorter-range missiles prohibited by the treaty (INF).
It should be noted that today the upper house of the Russian parliament is holding discussions on issues related to the letter of international agreements on disarmament issues. It is noted that in recent times a lot of problems have accumulated associated with the topic of trust in relation to the United States. By their actions to deploy missile defense elements in Eastern Europe, the States are clearly trying to break the nuclear parity, which, for obvious reasons, can lead to threatening consequences for the whole world. At the same time, Washington continues to create missile defense segments, making ridiculous statements that such activities are "not directed against Russia."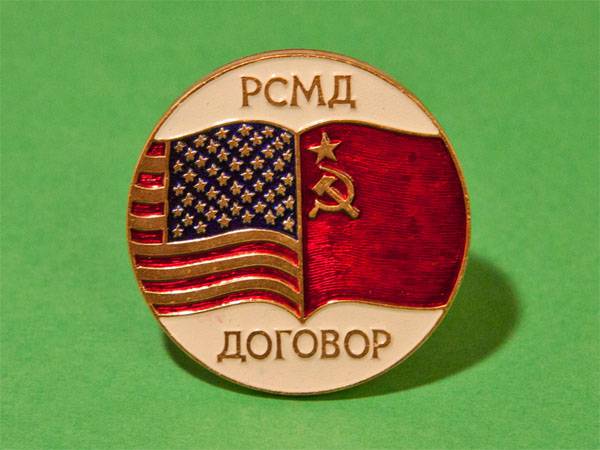 The Treaty on the Elimination of Medium and Short Range Missiles was signed on December 8 1987. The agreement was signed by Mikhail Gorbachev and Ronald Reagan. The agreement entered into force on 1 June 1988 of the year.