Informational portal
Defense News
reports that the Vietnamese Ministry of Defense intends to purchase from the USA a batch of F-16 fighter jets, as well as coastal patrol aircraft P-3C Orion. Despite the fact that the equipment is far from modern positions, in Vietnam they speak about its reliability and relatively low price. At least, with such statements about the alleged statements of the Vietnamese military are the representatives of the American military-industrial complex.
The publication states that probable purchases may indicate that Vietnam intends to defend its interests in the area of ​​disputed islands. Recall that at the moment disputes are tightening between a number of Southeast Asian countries over groups of islands located in the South China Sea. In addition, in addition to Vietnam, the Spratlys archipelago is being claimed by China, the Philippines, Brunei, Taiwan and Malaysia.
The submission also reports on Vietnam's interest in purchasing US reconnaissance drones from the United States.
It is worth adding that Barack Obama became the first American president to visit Vietnam on an official visit after the US-Vietnamese war. Some political analysts consider such a visit an attempt by Washington to get close to Hanoi for "friendship against China."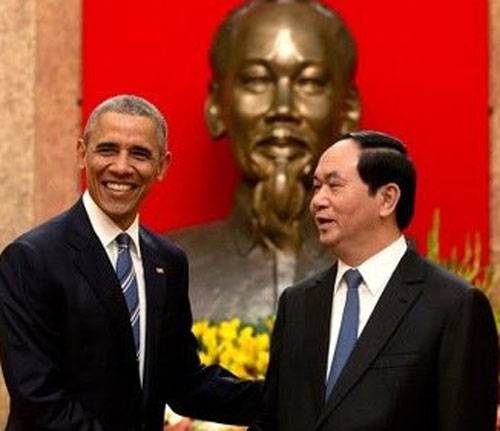 Statements about the readiness of Vietnam to acquire American aircraft and drones indirectly may indicate precisely such a development of events in the region. Is Hanoi ready for a real confrontation with Beijing? - the question is still open.