Continues to receive information about, perhaps, the main event of today in Russia and Ukraine. We are talking about the actual exchange of the Ukrainian Nadezhda Savchenko for the Russian citizens Alexander Alexandrov and Yevgeny Yerofeyev, who are called Kiev "Groomers". The plane with the pardoned Petro Poroshenko (as the official interpretation) the Russians, taking off from Rostov-on-Don, landed at the airport "Vnukovo". Reports about it
RIA News
.
The transfer of Erofeev and Aleksandrov to Russia took place on the basis of the convention on the transfer of sentenced persons. It is known that the Russians themselves refused to ask for pardon from Petro Poroshenko. Probably, the petition was sent by Russian lawyers to comply with all the rules typical of this kind of procedure.
The first frames of the meeting between Alexander Alexandrov and Yevgeny Yerofeyev with relatives at Vnukovo airport appeared.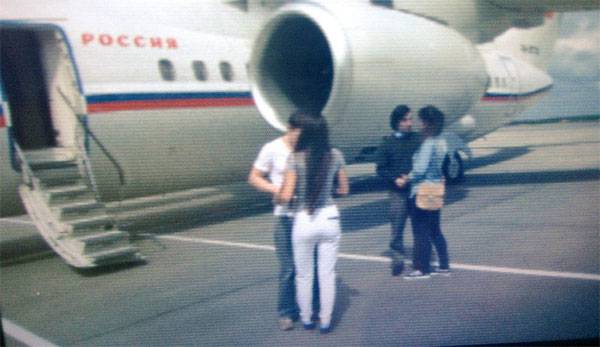 It became known that the plane of the President of Ukraine (without President Poroshenko on board) delivered to Kiev Nadezhda Savchenko. Information about this spread himself Poroshenko in social networks.
Poroshenko on Facebook:
Our Nadia is already on Ukrainian soil. Glad to personally congratulate her on her return !!! Congratulations to the Ukrainian and the whole world on our victory! Thank God - this time everything worked out. We continue the struggle for the release of all Ukrainian hostages. Thanks to everyone in the world who helped me in this victory today. The long 709 days of captivity are finally over.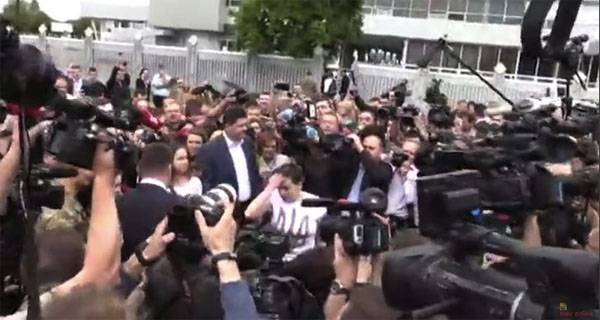 It is necessary to add that the presidential press secretary Dmitry Peskov informed about the request to pardon N. Savchenko, addressed to Vladimir Putin by the relatives of the All-Russian State Television and Radio Broadcasting Company journalists who died in the Luhansk region. On the basis of this petition, Savchenko was pardoned by the Russian president and transferred to the Ukrainian side.