Any writing person at least once will be blamed for not really checking the material he is writing about. This is normal. Not to please everyone, especially since every reader thinks he is smarter than others. It is also quite in the order of things.
But sometimes things happen that are directly worth talking about separately. For it is tempting to say about the same to another writer. It's somehow not a turn to call a colleague somehow, simply - writing. Or speaking.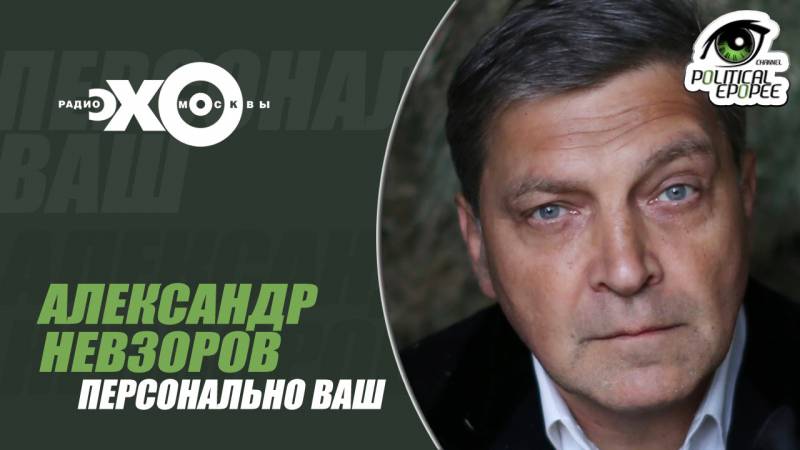 We are talking about the events of a month ago. Then events, oddly enough, flew past me. Despite the fact that they should have landed right in my yard. But it didn't work, as they say. And now, being already in the Kursk region, I ran into the question: "Well, what have you got there in Voronezh with corpses in
tanks
?"
What kind of corpses, in which tanks ... We have seen a tank in general, not as a monument, I don't even remember when. Began to understand. And on the pick.
"The famous Russian publicist Alexander Nevzorov on the" Personally Yours "program on Ekho Moskvy radio reported that workers of the Voronezh 172 auto repair plant found Russian military corpses in tanks brought from Donbass".

"The guys came from Voronezh Automobile Enterprise," said Alexander Nevzorov. - There is such an 172 th auto repair plant, to which four T-90 and two T-72 from Donbass recently arrived. And in these tanks, according to them, they found the remains of soldiers. I do not really imagine how this is possible today. "
It is funny that Nevzorov, who once shot a very strong film "Purgatory", doesn't imagine this well. But this does not stop anyone from those who need to shout loudly on a given topic. The theme, as it is, did not take off. Therefore, Nevzorov was apparently invited to the program, and he was asked exactly such questions.
It is not known to me that there allegedly went to Nevzorov for the "guys from the autoenterprise", but from the text it follows that it did not hurt, he believed them. If only because they know about destroyed and burned tanks much more than the average man in the street.
"Of course, a wrecked tank, if it's with corpses, is supposed to be labeled in some way. But you imagine, my dear ones, what it means to mark in some places a hot, rusty, dirty, abandoned, somewhere semi-excavated tank into the ground. How to mark? Impossible. And you never otdrait hatch outside, if you do not have special tools. But it is usually not. And to understand who is there: the living - not living, piled up - not piled, impossible. Well, it's pretty, let's say, a banal situation. "

"When we picked up tanks for the filming of" Purgatory ", I found the remains in these tanks. That is, it was not I who found, those workers who, at my request, otdravali hatches found. But we must understand a little bit what war is. No one will be hiding anyone, no corpses. Just imagine: padded machinery, mud, cold, rains, conscripts, roars tractors. This technique must somehow be taken away and taken away. If the crew of the wrecked car was young and stupid, then, as a rule, all hatches are battened down, and it is impossible to send them in their place. They are pulled out by tractors, driven, loaded onto trains, and driven to tank repair factories. In addition, if you think that right there, there were such corpses as in a movie, and looked with empty eye sockets to nowhere - no, not much. If a tank has gone down, then an experienced person will, let's say, determine. "
To whom both, and according to me, Nevzorov "otmazalsya" clean. But not for this garden was built. The second wave went, and went already with reference to Nevzorov. Say, he confirmed, and all that. Although Nevzorov dodged as he could. To say that all nonsense, it is impossible. Not for that name. It is also difficult to confirm, because it is clear to a man who thinks a little that it's nonsense is nonsense.
But it was necessary to still find the place where the "process started." And it was found. This brew launched the social movement "Defense of Mariupol". It is clear that such advanced and dashing guys are well aware of everything that happens in Voronezh. Mariupol is almost a suburb of Voronezh.
Apparently, precisely because Mariupol is somewhat farther from Voronezh than the "defencists" consider, then "hot
news
"and" did not take off. "And apparently, it was very necessary for someone to have such a process go in all its glory. I had to plow Nevzorov ...
I don't know, I will help you with Nevzorov, but since the plant is not far from me, it's not very difficult to get information. Actually, nobody hides it.
In general, the best lie is the one where a bit of truth was added. So, in this whole mess there is a grain of truth. The truth is that there is an 172 auto repair plant in Voronezh. And he really repairs military equipment. The rest, unfortunately or fortunately, is nonsense.
172 ZARZ - old enterprise and
history
. The same age Victory, last year the team solemnly celebrated the 70 anniversary of the plant.
But the key word in the title is "car". Since 1945, CARZ has specialized in automotive technology. From GAZ-A to Studebaker. And he continues to do this business today.
The company has mastered the technology of repairing the entire model range of the GAZ, KAMAZ, BAZ, ZIL brands, the MT-LB tracked tractor and its modifications, engineering equipment, and tankers.
I draw attention to the fact that of the entire tracked nomenclature, only the "motolab" and the trivial bulldozer are clearly present. For BMP, tanks, IRM and other things, there is Omsk, Volgograd, Chelyabinsk and other specialized places.
Voronezh is a small city. Therefore, if you wish, you can find a person who works at CARZ for a day. They helped me find it. And we talked a little on this topic. More precisely, with the theme of corpses in tanks, as well as with the theme of tanks, I was immediately sent along a known route, but it does not matter. But we talked about the repair of vehicles and the possible repair of tanks at CARZ.
By that time, I was already more interested in the question: is it possible, if desired, at the factory to actually repair the tank?
My interlocutor gave me a fairly clear comparison. Is it possible to repair a Land Rover or a Porsche at a VAZ technical center? Theoretically, yes. And "TAZ", and "Porsche" - cars. With all the consequences and similarity of design. The principle is the same. Therefore, if you have trained and understanding personnel, special tools and documentation, you can repair the Porsche Cayenne at VAZ. The question of the presence of the above and the quality of performance.
And MT-LB is about as different from T-90 as Grant is from Cayenne.
So, in principle, some repair the plant to make in the state. Replace the unit (if any) and other small things. But the conversation about repairing a destroyed or burned tank, caused just indignation and statements to the dilettantes who did not understand anything in the subject (approximate translation).
So on the TsARZ continue to repair wheeled cars. It is a fact. But who needs the corpses in the burned-down tanks is another matter. And, since it is so necessary, there is a direct meaning to turn your eyes to where tanks can actually be repaired.
Perhaps the brave Mariupol "defenders" will do just that next time. I think we will see it, because the topic is still hot for them. Or for customers.
But the fact remains: if someone needed the corpses of Russian soldiers in tanks burnt in the Donbas, they will be found in any case. The only question is where and how professional.