On Saturday, Thailand received another 2011 under a contract of 10.
tanks
BM "Oplot" produced by the Kharkov State Enterprise "Plant named after V.A. Malysheva ", the blog reports
bmpd
.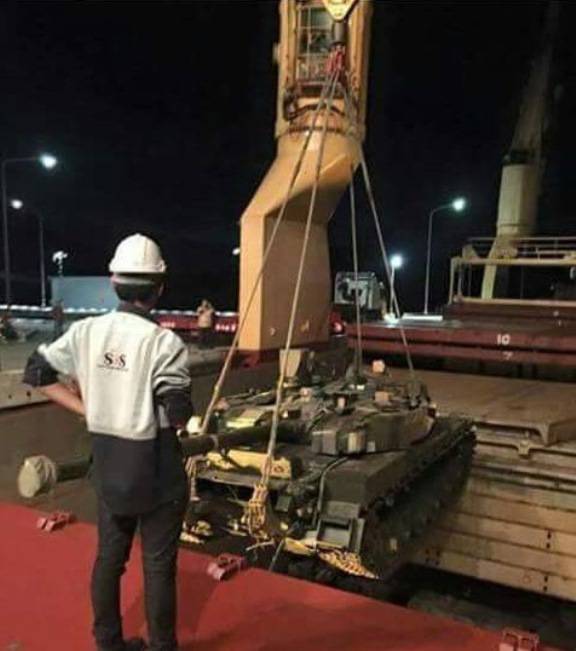 Unloading of one of the third party battalion BM "Oplot-T" delivered to Thailand, manufactured by the Kharkiv state enterprise "Plant named after V. Malyshev" under the 2011 contract of the year. Sattahip, 21.05.2016
The total number of incoming vehicles reached 20 units.
The author recalls that "the tanks were made in pursuance of a contract worth more than 240 million dollars, signed by Ukrspetsexport GC 1 September 2011 of the year."
Under the terms of the contract, "49 new tanks BM" Oplot-T "and two armored repair and recovery vehicles on their base should have been delivered by the end of 2014 of the year."
However, the execution of the order was delayed. The first five tanks were delivered to Thailand only in February 2014 g (according to the schedule - December 2012 th).
Other 5 machines arrived in the country last May. And now the next 10 "Plots" have been delivered by sea.