The Georgian authorities decided to follow the path of "perpetuating the memory of the soldiers who fought with the Russian aggression." We are talking about assigning to one or another geographical objects on the territory of Georgia the names of the servicemen who participated in the attack on South Ossetia in August 2008. Newspaper
"Sight"
, referring to its own correspondent in Tbilisi, reports that one of the "perpetuation" took place in the western part of Georgia.
The idea is that the bridge in the village of Zemo Partskhma was named after Captain Merab Ahobadze. It is reported that a delegation of Georgian officials headed by the Minister of Defense Tinatin Khidasheli visited the family of the deceased soldier. The delegation included representatives of the General Staff of the country. Ms. Khidasheli presented the state flag of Georgia to the family and friends of Merab Ahobadze.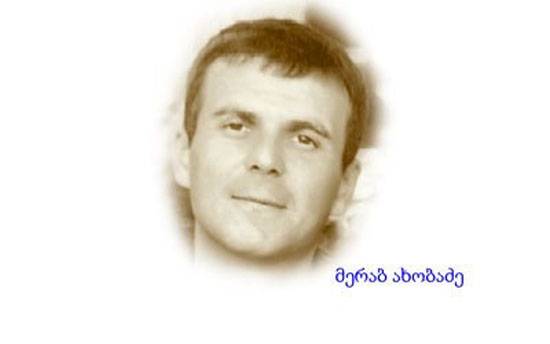 The ministry of defense of the country announced that an action called "Remember and love your heroes" began in Georgia.
For reference: ml. Lieutenant Merab Ahobadze is one of the Georgian soldiers who died in the armed conflict in August 2008. He served in the IV Infantry Brigade of the Armed Forces of Georgia.
According to the official data of the main military department of Georgia, 2008 killed Georgian soldiers during the August 170 conflict, more than 300 were injured.