Moscow does not conduct any bargaining when discussing the issue of the Kuril Islands, part of which is contested by Japan, reports
TASS
statement of Vladimir Putin.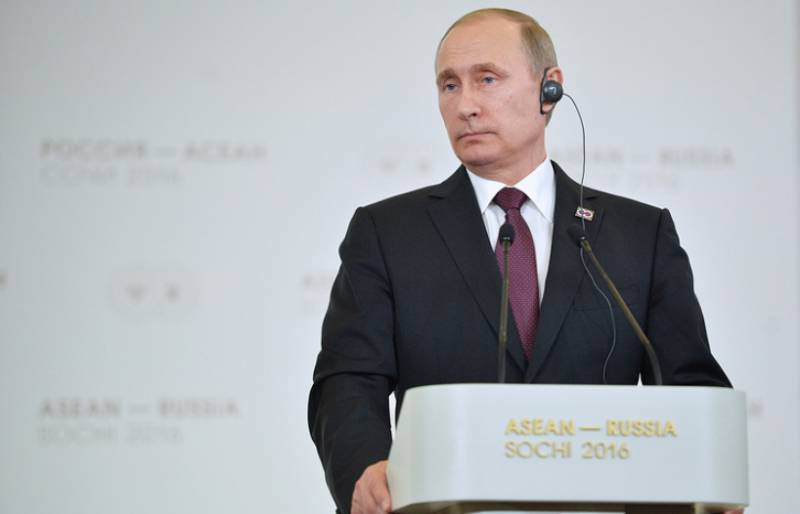 "Regarding our relations with Japan and your thesis that we are ready to sell something more expensive. We do not sell anything. We are ready to buy a lot, but do not sell anything ",
President told reporters after the Russia-ASEAN summit.
"We are ready and want to conduct a dialogue with all our partners, including with Japan, including the conclusion of a peace treaty," he added.
Recall that the Japanese government disputes the ownership of the islands of Iturup, Kunashir, Shikotan and the Habomai island groups, which after World War II were incorporated into the USSR.
TASS certificate (based on materials from the Historical and Documentary Department of the Ministry of Foreign Affairs of the Russian Federation):
"The process of joining the Kuril Islands to Russia lasted for several decades. The first (from the north) islands of the Kuril ridge were attached to Russia in 1711, the last (southern) islands in 1778. The first map ("drawing") of the Kuril Islands was a Cossack-navigator I. Kozyrevsky (1711). On the first and subsequent maps, the Kuril Islands were designated as a single geographical object without dividing them into the Greater and Lesser Kuril Ridges. The accession of the Kuril Islands to Russia was carried out on behalf of the sovereign power of Russia and in accordance with the norms of international law of that time.

The indigenous people of the Kuril Islands did not have their Ainu statehood; before the arrival of the Russians, they considered themselves independent; no tribute was paid to anyone.

For almost the entire 70-year period of the development of the Kuril Islands, the Russians have never met the Japanese there. The first meeting of the Russians with the Japanese took place on 19 on June 1778 in the town of Akkesi on Fr. Hokkaido, where the Japanese arrived to trade with the Ainu. At that time, about. Hokkaido has not yet been completely conquered by the Japanese.

The Japanese invasion of the southern Kuril Islands (Kunashir and Iturup) refers to the 1786-1787. It was then that the Japanese threatened the Russian fishing workers who were there to leave the islands. In 1798, the Japanese military unit on Kunashir and Iturup destroyed all evidence of ownership of these islands of Russia. "