Ukrainian security forces are preparing for a forceful solution to the conflict and are building a second line of defense in the Donbas, reports
RIA News
A statement by the representative of the People's Police of LNR, Andrei Marochko.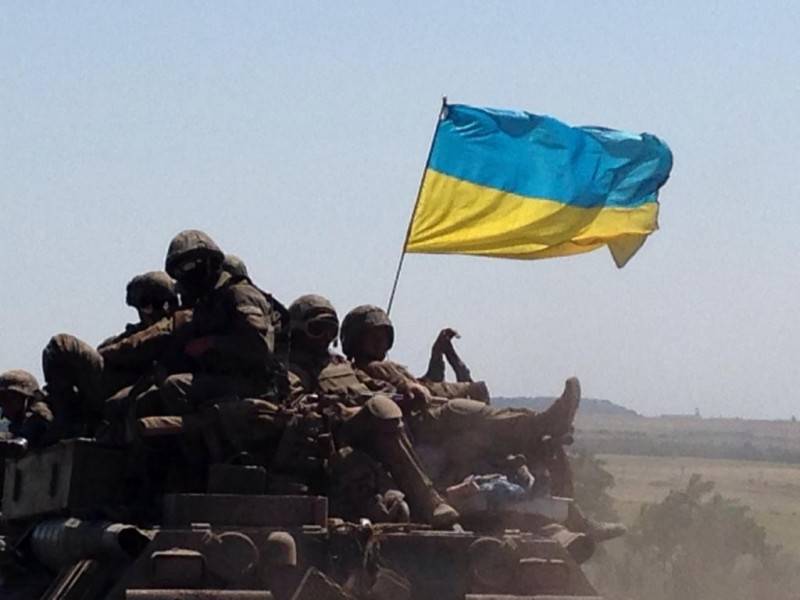 "The military-political leadership of Ukraine continues to consider the forceful solution to the conflict in the south-east of the country as the main one, while conducting engineering work on the construction of a second line of defense",
said Marochko.
"Engineering works are being carried out near the line of contact between the parties for the equipment of firing positions and caponiers for equipment in the areas of the settlements of Gerasimovka, Chuginka, and Kazachiy. Heavy engineering and construction equipment is used during the work, "he said.
According to Marochko, "from the settlement of Lysychansk in the direction of the LC, a column of trucks with pontoon ferries headed, the arrival of pontoon bridges to the settlement of Trekhizbenka, located at the contact line of the sides, was recorded.
He also said that "as a result of poor-quality engineering units and weather conditions in the area of ​​the village of Zheltoye, the pontoon bridge was destroyed, which was carried away by the current and has not yet been found."
"The situation in the area of ​​responsibility of the People's Militia has not undergone significant changes over the past 24 hours, it remains tense," added Marochko.