The Thai media, citing sources in the main military department, report that the Kingdom's Ministry of Defense has decided to purchase X-NUMX Mi-10 transport helicopters from Russia. The total amount of the transaction is estimated at about 17 million dollars. This is reported by the Deputy Prime Minister of Thailand, Rahit Wongsawan.
A report by government officials in Thailand says that Russian transport helicopters are expected to become part of the country's army and will be used to put out fires and carry out search and rescue operations.
Against this background, the news agency
Interfax
spreads the message that the Ministry of Defense of Thailand decided to refuse procurement
tanks
T-90 Russian production. Official Bangkok announced that it was ready to conclude a contract with China for the supply of several dozen MBT-3000 tanks. This tank was developed by NORINCO. It was first presented to a wide audience during an international exhibition in France in 2012.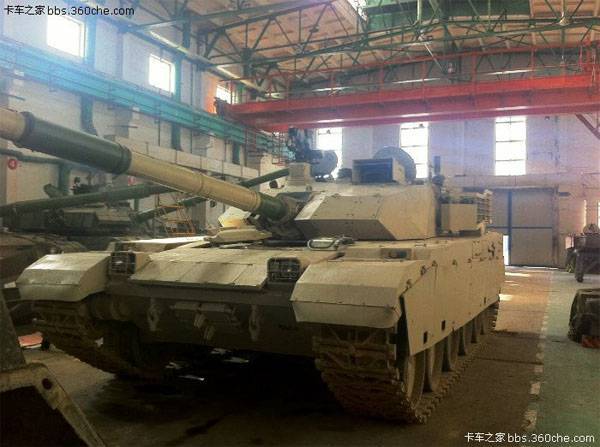 Of the characteristics of the Chinese MBT-3000: length along with the gun - 10,1 m, width - 3,5 m, height - 2,4 m, the maximum speed on the highway - about 74 km / h. Tank weight - 52 tons. It has 6 track rollers on each side. Engine power - 1,3 thousand hp
Armament - smoothbore 125 caliber mm with automatic loader. There is the possibility of using guided missiles. Machine gun caliber 12,7 mm with the function of remote control and machine gun caliber 7,62 mm, as well as automatic grenade launchers.