The EU's demand for a change in Turkey's anti-terrorism legislation, put forward as a condition for the introduction of a visa-free regime, is perceived by Ankara as support for international terrorism, reports
RIA News
message agency Anadolu.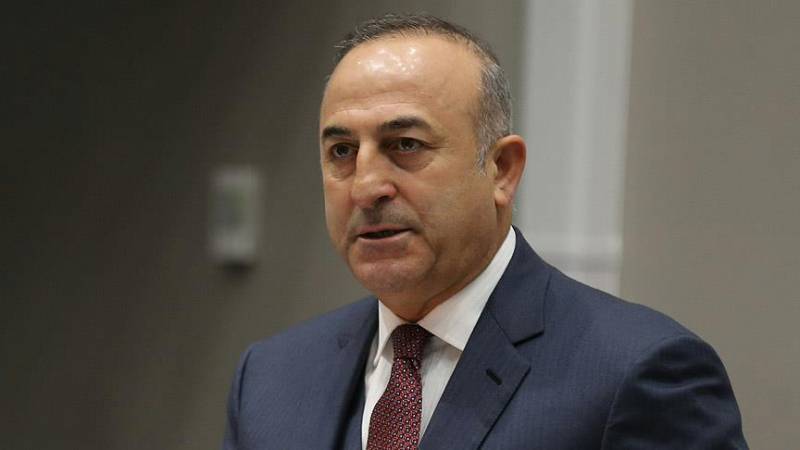 According to the head of the Turkish Foreign Ministry, Mevlut Chavushoglu, Ankara "will not accept pressure and will not make any concessions."
The Minister stated:
"Visa simplification is a natural right of Turkish citizens. This is not condescension. Citizens of some candidate countries had this right even before the start of negotiations on EU membership. "
Chavushoglu, in addition, refuted the statements of the EU representatives about the threat that Ankara poses to the European community.
"No, we are not threatening. Just honestly telling the truth. No need to inflate everything. The maximum that you are discussing now is an elementary simplification of the visa regime, and not EU membership. Everyone should keep these promises ",
said the diplomat.
He added that "the European Union will not be able to become a global player and solve economic problems without the participation of Turkey."
Speaking about statements in the EU about the Turkish threat, Cavusoglu was referring to the report of the European Commission, which states that "the abolition of visa restrictions will increase the risk of terrorist attacks because it will allow terrorists to freely enter EU countries on Turkish passports." The EC also fears that "the Turkish mafia will carry out direct territorial expansion into Europe."
Earlier, the EC proposed to the European Parliament to introduce a visa-free regime for Turkish citizens, if "Ankara has time to fulfill the last five conditions from the initial list by the end of June, including - measures to prevent corruption, negotiating an operational agreement with Europol, judicial cooperation with all member countries, bringing data protection rules in line with EU standards and revising anti-terrorism legislation. "