The Syrian army began to receive Russian Metis before the start of the current conflict. In total, according to some sources, 200 launchers 9K115 Metis and 9K115-2 Metis-M1, and also 2000 missiles to them, were delivered,
Messenger of Mordovia
.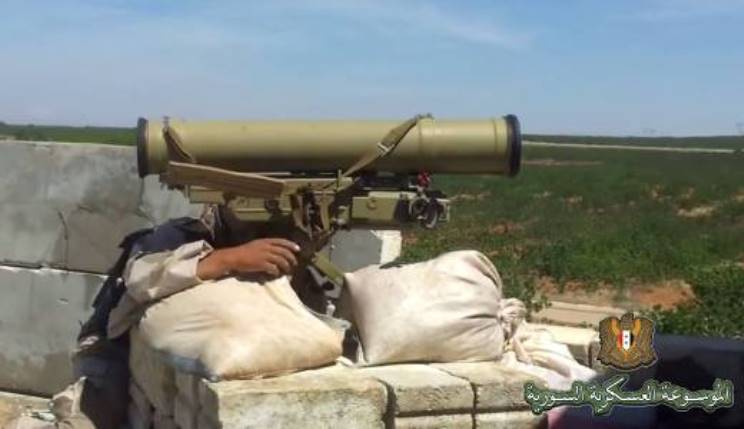 "Some of the complexes fell into the hands of the militants, using which the rebels in early March 2012 managed to destroy the very first plane of government troops. It happened at the Abu ad-Dukhur airbase. The rocket hit the MiG-23MS fighter standing outside the concrete shelters and inflicted heavy damage on it, "the article says.
The fighters of the government army, who used the complex, noted its comparative compactness, ease of transportation and high armor penetration.
"Unfortunately, since 2004, this complex has been exported exclusively. And so, according to the corporate website of the Instrument Design Bureau, a decree of the Government of the Russian Federation of November 9 2015, as well as the Order of the Minister of Defense of the Russian Federation of 2 March 2016, Metis-M1 anti-tank missile system was finally adopted armament of the Russian army, "- said the agency.
According to the publication, the firing range of the Metis-M1 complex is from 80 m (minimum) to 2000 m, armor penetration behind dynamic protection is 950 mm, the control system is semi-automatic with transmission of commands via a wired communication line. "