The Ministry of Emergency Situations of the Russian Federation for mine clearance of the territories of the Crimea, South Ossetia and Serbia will send an 3 detachment of sappers from the Center for the conduct of special risk operations
RIA News
message press office departments.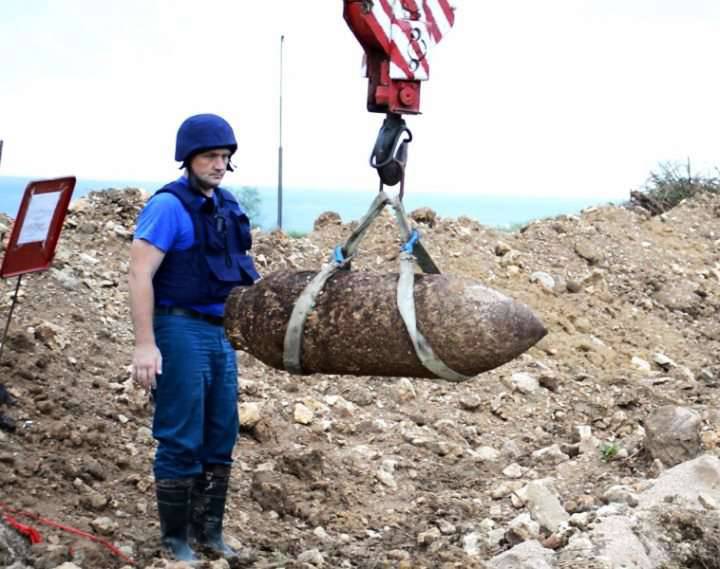 Specialist Center in Crimea, 2015
As noted by the agency "Sputnik-South Ossetia", 30 military personnel will take part in the operation on the territory of the republic. "This is the first mission of the Russian Emergencies Ministry detachment to South Ossetia after the armed conflict with Georgia in August 2008," the agency writes.
"The head of the center, Colonel Kutrovsky, Igor Vladimirovich, noted how important and risky work each squadron would do, wished the Leader's staff to complete the tasks, not to drop the honor of the EMERCOM of Russia staff, to return fully and unharmed," the agency said.
Help RIA "
News
":
The "Leader Squad" carried out mine clearance work at the Kerch fortress in Crimea in 2015, disabling 3220 of explosive items from the times of the Great Patriotic War.

Russian deminers are participating in Serbia's demining project from 2008. They find and neutralize ammunition left in the ground since the First and Second World Wars, after an explosion at an army warehouse in Paračina and after NATO bombings in 1999. "