Edition
Financial Times
publishes information that the deputies of the Bundestag (the German parliament) scheduled for 2 on June to consider the question of the actions of the Turks in relation to the Armenian population at the beginning of the last century. It is reported that on the agenda is the possibility of recognizing the term "genocide" as a mass murder of Armenians during the First World War in the territories under the control of the Ottoman Empire.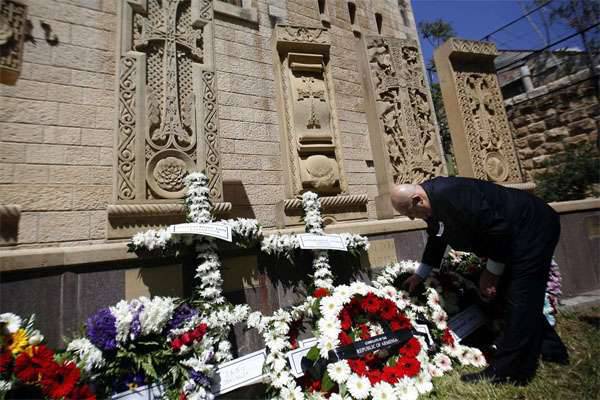 The publication notes that the very fact that the possibility of recognizing the Armenian Genocide is being put on the agenda of the parliament of the Federal Republic of Germany "infuriates Ankara".
The authors of the material write that if in Berlin the issue will be resolved in favor of recognizing the genocide, then Erdogan may have a new pressure on Europe and, in particular, on German Chancellor Angela Merkel. One of the forms of such pressure is the control of refugee flows, for which official Ankara today requires considerable funds from the European Union. At the moment, Ernogan received 3 billion dollars "from the EU" from the EU, for which Turkey agreed to begin the process of returning a certain number of refugees to its territory. We are talking about refugees who previously through Turkey entered the territory of the European Union member states in various ways.
The initiative to recognize the Armenian Genocide comes from the German Green Party. It should be noted that this issue in the Bundestag will be reviewed again. Last year, Angela Merkel's ruling coalition voted against the project recognizing the Armenian Genocide in the Ottoman Empire.