Six Ukrainian servicemen were killed and 27 injured during conflicts between fighters of nationalist battalions and units of the Armed Forces of Ukraine, which arose due to the different attitude to the Victory Day, reports
DAN
a message from the Chief of Staff of the operational command of the DPRD Denis Sinenkov.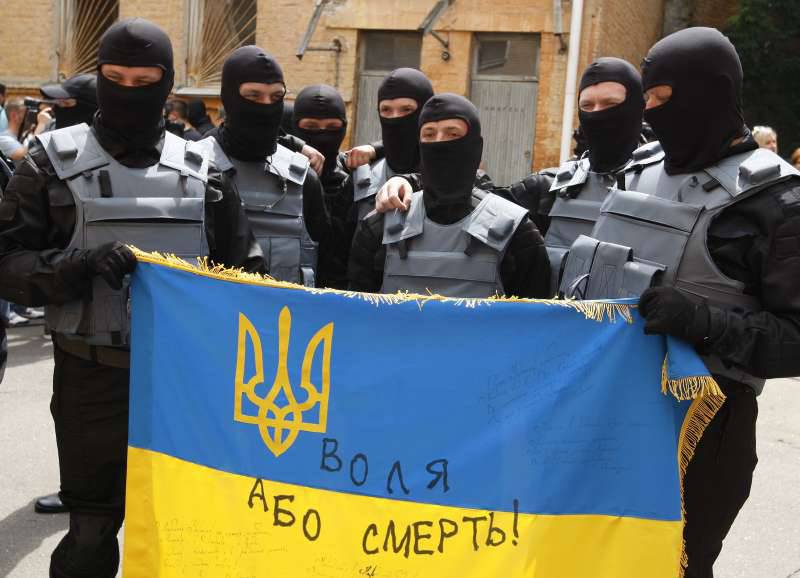 "Our intelligence is registering a sharp aggravation of the contradictions between the nationalist militants and the military personnel of the Ukrainian armed forces on the basis of the Nazi hatred of the Great Victory," said Sinenkov.
In particular, the
"Under Mariupol, seven 36 military brigades of the marine corps and five radical nationalists from the Azov regiment suffered as a result of a fight with the nationalists, and one marine died from the received stab wounds"
he said.
Besides:
"In 54 Ombre nationalists attacked the APU fighters, accusing them of separatism. Five soldiers were injured and six are after a fight on the run.

In the Volnovakhi area, Right Sector militants burned a tent with 72 fighters ombbr. As a result, three servicemen died from the burns and were taken to hospital with severe burns.

In Avdiivka, the nationalists of 24 OSHB "Aydar" while intoxicated on the night from 8 to 9 in May launched a chaotic fire on the positions of the Armed Forces of Ukraine, as a result of which two 81 brigades were killed.
"All these facts convince us of the lack of unity in the Armed Forces of Ukraine and the growth of hatred in the military environment towards Ukrainian nationalists," Sinenkov concluded, noting that the Ukrainian command carefully hides such facts from the public.