Appeared in the press after the meeting in Sochi, Vladimir Putin and Shinzo Abe publications that Moscow is going to transfer the Kuril Islands to Japan in exchange for economic assistance - "complete nonsense" and primitivism, curled
TASS
unnamed representative of the Ministry of Foreign Affairs of the Russian Federation.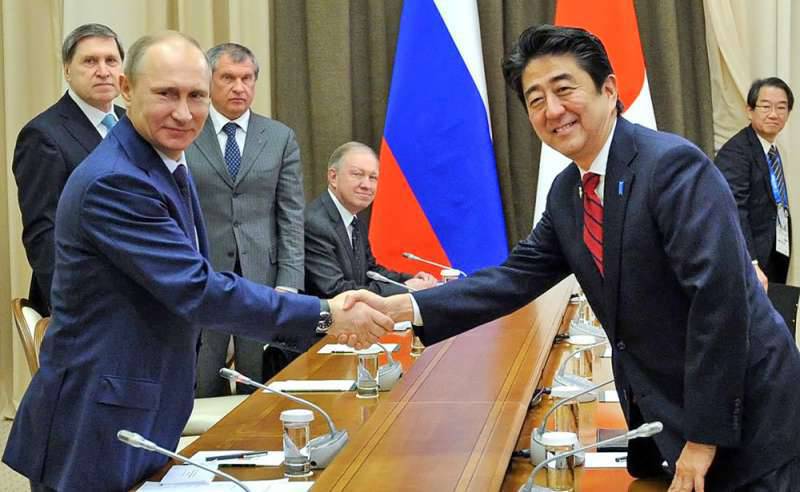 "Everything that is written there is complete nonsense. Nothing could be further from reality. To think that in our dialogue with Japan we are talking about the "sale" or transfer of the Kuril Islands in exchange for economic assistance, and to represent this for the "new approach" that Prime Minister of Japan Shinzo Abe said is primitive, "
stressed the source.
"This is a primitive view of what serious powers are talking about when discussing complex issues," he added.
"Primitive thinking and nonsense," concluded the Foreign Ministry spokesman.
Recall that the leaders of the Russian Federation and Japan held talks on May 6. The parties "agreed on an intensive political dialogue, confirmed their focus on the development of trade, economic and investment ties, and made proposals on a number of projects." The theme of the peace treaty between the states was not left without attention either.