RIA
News
citing a law enforcement source reports that the Russian citizens Alexander Alexandrov and Yevgeny Yerofeyev will not be exchanged for Ukrainian citizen Nadezhda Savchenko, as provided for by the legal procedure. This is due to the fact that a request for exchange has not yet been received from Kiev. If the request is not received in the near future, the events are likely to evolve according to the following scenario:
the participant of the illegal armed group, found guilty of the death of journalists of the All-Russian State Television and Radio Broadcasting Company in Donbas, Nadezhda Savchenko will simply be returned to Ukraine "to serve the sentence in her own country."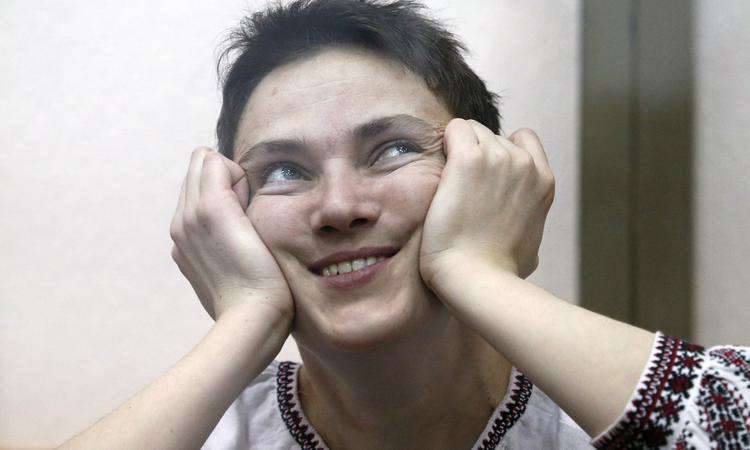 At the same time, a representative of the Russian Ministry of Justice said that Russia "hopes to synchronize the process with Kiev." In other words, Moscow is counting on Kiev returning Aleksandrov and Yerofeyev to their homeland, and at that very moment, as Savchenko will be transferred to the Ukrainian side.
In the material
RIA News
it is reported that official confirmation that Savchenko's exchange for Aleksandrov and Yerofeyev will not take place has not yet been received.
It must be recalled that Kiev insists on the return to Ukraine and other Ukrainian citizens convicted in Russia. We are talking about Oleg Sentsov and his accomplices, who were convicted in the Russian Federation, being found guilty in the case of the preparation of a terrorist act in the Crimea. Sentsov, as the organizer of the crime, received a 20-year sentence.