The Russian Helicopters Association has prepared for the Russian military a new modification of the Mi-26 transport helicopter, reports
RIA News
Post Deputy Director of the holding Andrei Shibitov.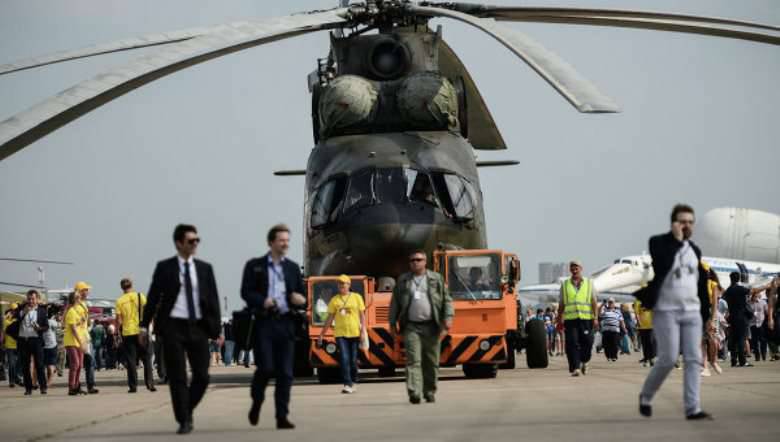 "We have prepared the look (of a new modification) of Mi-26 for the Russian Ministry of Defense. We included there all the innovations that were implemented within the project for the Algerian side, and a number of innovations that we offer exclusively for the Russian Ministry of Defense ",
Shibitov told reporters when answering a question about deliveries to the military Mi-26Т2.
Help agency: "Mi-26 (on the codification of NATO - Halo," Halo ") - a heavy transport helicopter, which is in operation with 1980-x. Designed for transportation of bulky cargo inside the cargo compartment and on the external load, as well as evacuation of the sick and wounded, rescue work. Able to carry cargo weighing up to 20 tons over a distance of 400 kilometers at an altitude of more than 1,5 thousands of meters. "
Mi-26 is the largest production helicopter in the world.