26 April Russia took the initiative in the UN Security Council to recognize as terrorist two more groups operating in Syria. We are talking about "Ahrar al-Sham" and "Jaish al-Islam", who continue to conduct military operations against the government forces of Syria and against the civilian population of the country. The Russian delegation notes that both of these groups are in one way or another connected with the recognized terrorist "Al Qaeda" and ISIS.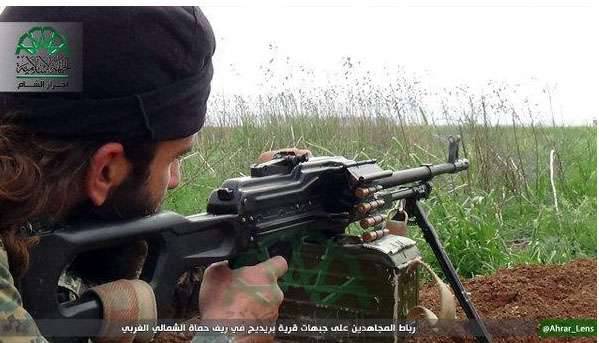 As soon as the initiative of Russia was announced, it became clear that certain countries strongly oppose the recognition of the mentioned gangs as terrorist organizations by the UN. Among the main opponents of the resolution proposed by Russia were the United States of America. US representative Samantha Power said that Russia "is going to include Syrian opposition forces in the number of terrorists to increase support for Assad."
And this statement is the official representative of the US State Department Elizabeth Trudeau (quote
RIA News
):
Russia is publicly trying to declare terrorist groups that are part of the cessation of hostilities.
These actions, we believe, will have a negative effect on the cessation of hostilities while we are trying to de-escalate the situation on the ground.
Representatives of the so-called High Negotiating Committee (VKP) of the Syrian opposition stated that the Russian proposal was "one of the forms of pressure on the VKP and the entire opposition of Syria".
At the same time, neither the United States nor the Communist Party of the Soviet Union were able to answer the question of whether the "opposition" can be considered moderate, at the hands of which civilians die every day in Syria and who are not going to support the cease-fire while receiving funding and weapons from overseas.