Another case of obscurantism has manifested itself in the Ukrainian capital. As it is known, in Kiev, not indifferent Ukrainians also decided to take part in the memorable procession "Immortal Regiment". With portraits of veterans, people of different ages took to the streets of the city. And obscurantism is that people in camouflage who call themselves "ATO fighters" decided to settle accounts with those who went to the memorial action.
In one of the blogs, it was reported that 30-40 summer men dressed in camouflage decided to settle accounts with an 10-year-old girl who was carrying a bouquet of lilacs. On her mother's chest was a St. George ribbon.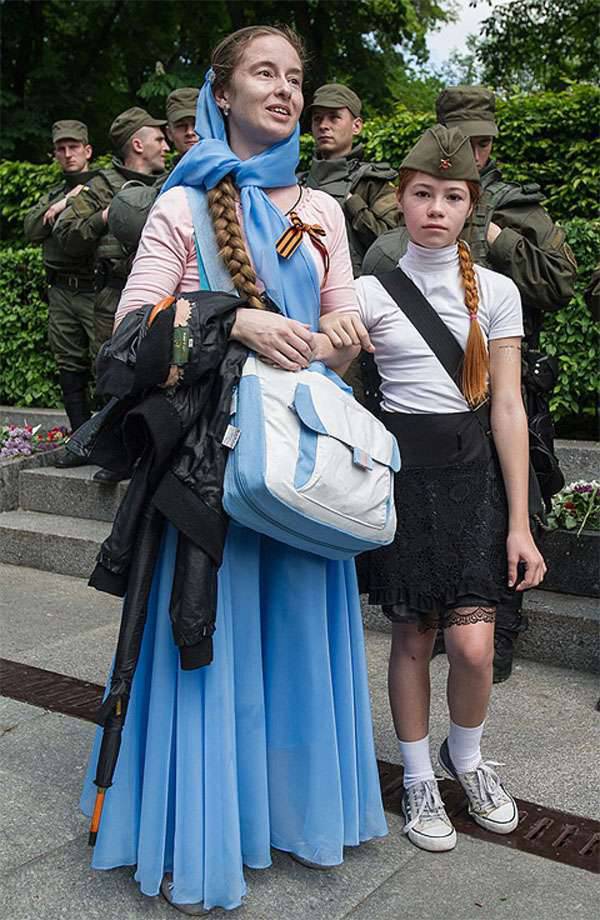 The radicals attacked the girl and the mother of the child. A photo appeared in the network, which today literally stirred up the Runet. The picture shows a squatting crying child, not letting go of a bouquet of lilacs, brought to the city center in memory of the soldiers who died in liberators. Several Ukrainian radicals literally "hang over" the girl, who called themselves "ATO fighters".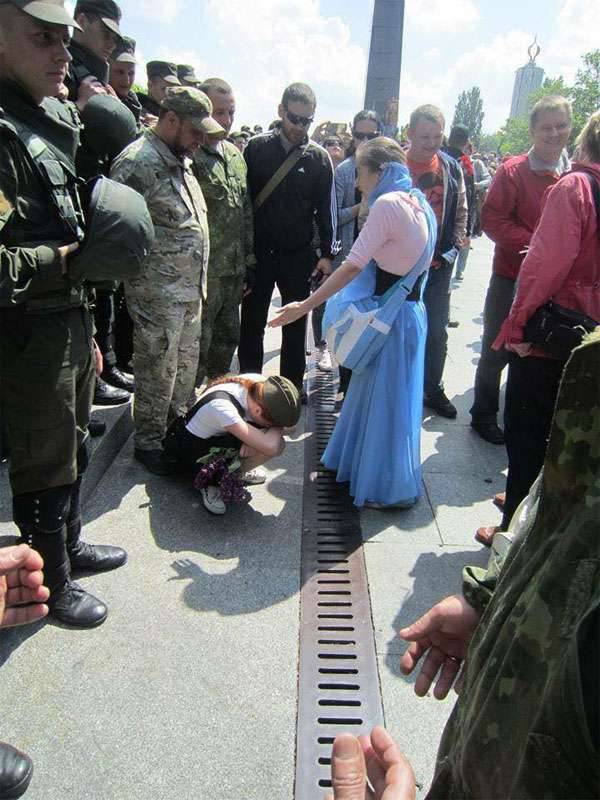 About further developments is not yet known. Bloggers and media representatives are looking for a girl to thank her and her mother for preserving the memory of our common
stories
, the memory of those who laid down their heads in the war against fascism. It is known that the name of the girl is Nastya.
And this is a photo, telling about how Ukrainian warriors know how to "fight" ... With women and children.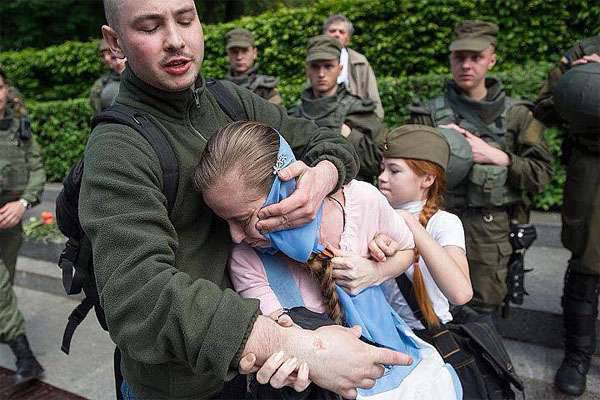 The attack on a woman and a child with the subsequent burning of the St. George ribbon was made by a "man" (in this case only in quotes) in a T-shirt with the symbols of the SS division "Galicia".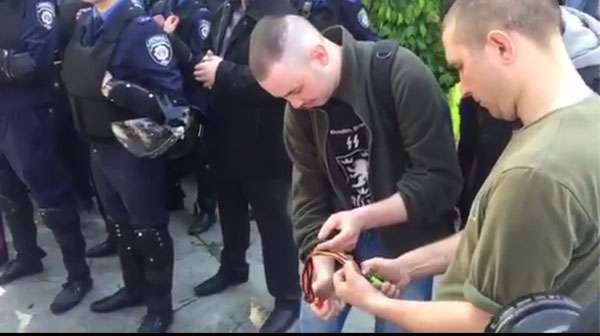 Video on which you can see the same "man" in a Nazi T-shirt: