IAT Automobile Technology (China), in collaboration with South African designers, created the Karlmann King armored car, which can reach speeds up to 220 km / hour, which is designed to ensure the safety of members of government delegations and wealthy clients, reports
Look
with reference to "Military informer".
"The appearance of this car is reminiscent of stealth fighters or the first computer 3D objects with a small number of polygons and low detail," writes the resource.
It is reported that "the length of the car - more than six meters, height - 2,4 meters, ground clearance - 357 millimeters, under the hood 8,6-liter V6 horsepower 680".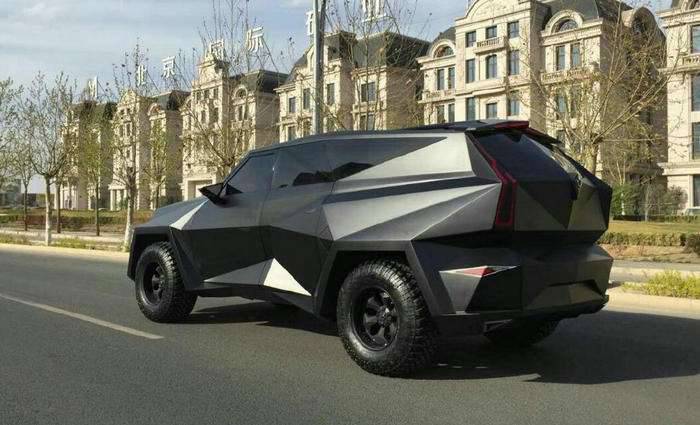 Drive to all 4 wheels. According to the developers, the machine is able to "overcome the ford with a depth of 1,2 meter."
The car body is made of reinforced fiberglass. According to the company's specialists, he is "able to withstand a direct hit not only from a Kalashnikov machine gun, but also from a large-caliber machine gun."
The cost of the car today is about $ 2 million.