The software of the newest American fighter F-35 still requires frequent reloads, reports
Look
with reference to the newspaper Navy Times.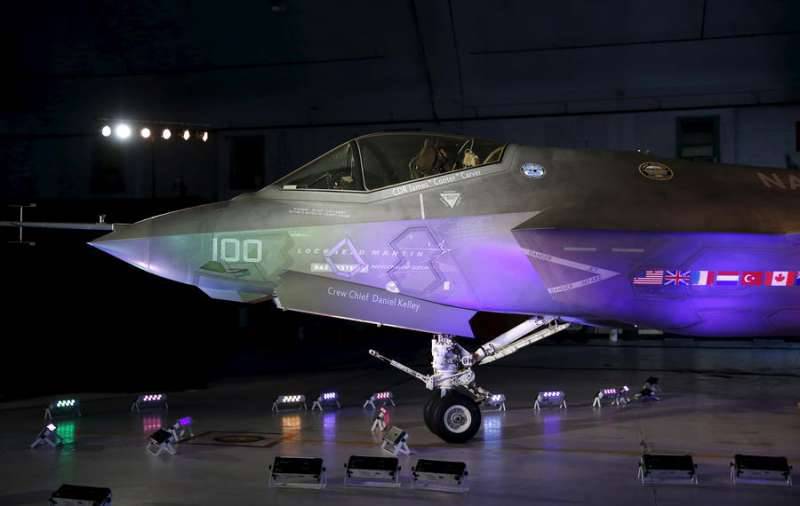 "This problem once again manifested itself during test flights at Edwards Air Base. Technicians had to spend two hours troubleshooting before the plane was able to fly, "the newspaper writes.
The article states that "during test flights, software has to be reloaded in more than 30% of cases."
"Officials, however, are trying to smooth the problem, saying that the flights are test flights to correct the flaws. However, the trouble is that the US Air Force plans to adopt the F-35 this year, "the newspaper notes.
One of those responsible for developing the F-35, Brendan Ratigan, tried to explain the essence of the problem in a more accessible way. "The best analogy here is as if you, having turned on the computer, would simultaneously launch several programs: Word, Excel, PowerPoint and Outlook - and try to work with them. But you are having incomprehensible problems with Excel, which have to restart the entire system, "he said.
Pilot Raven Leclaire told about the difficulties faced by the flight and technical staff when launching the fighter: "I got into the car at 10.00 in the morning, but could only fly out after two hours. First, a false message about problems with the battery was highlighted, then a failure occurred when turning on the power system. The clerk tried with all their might to prevent a full reboot of the machine, but still had to do it. After restarting, all the fighter systems finally worked fine. "
"The second launch was so clean that it is even funny," - said the pilot.
But as it turned out, the problems were not over yet. "The failure occurred with the connection of the main computer to one of the aircraft's weapons. So the car had to be planted again in order to restart the program, "Lecler said.