The number of sanitary losses in the composition of Lithuanian army recruits participating in international military exercises in Lithuania continues to grow. Today, our information portal reported injuries sustained by two draftees while using an anti-tank grenade launcher. Now it has become known that the Lithuanian conscripts face not only a conditional, but also a real opponent. In the "aggressor" act ... local ticks.
Information portal Delfi publishes material, which states that on the body of one of the servicemen serving in conscription, found more than two hundred (!) Ticks. The soldier of the Lithuanian army was urgently taken to the hospital, where he was given the necessary assistance.
Delphi
publishes a statement by a victim's colleague in an unequal "fight" between a conscript soldier:
Mites love heat and moisture, they crawl into our tents without a bottom. I know this man. More specifically, the 201 tick stuck into it. I saw it myself. Two nurses pulled out their 40 minutes. Doctors strictly forbade him to participate in the exercises, but the next day he was sent there. He is afraid to go anywhere and says nothing to anyone. This is a game with human life, because tick-borne encephalitis is not a cold.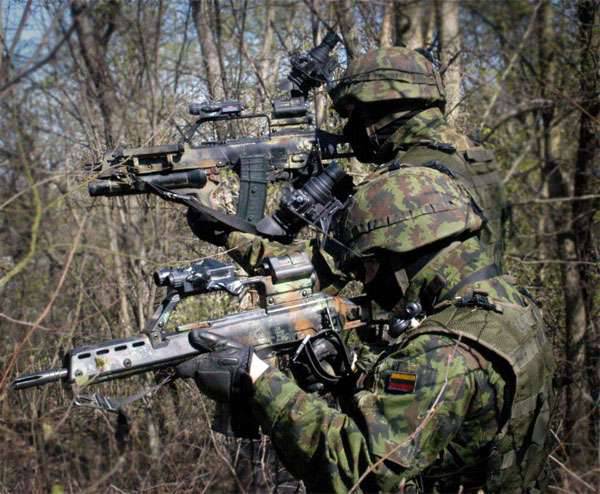 The Lithuanian command says that the soldiers who were attacked by ticks after this incident were not involved in the exercises, trying to refute the recruit's statement.
At the same time, the command confirms that the problem with ticks is related to the fact that the soldiers of the Lithuanian army are sleeping in tents without a bottom during exercises.
It appeals to the fact that Lithuanian doctors advised the servicemen to "wear light-colored clothing so that it can be easier to detect ticks." A Lithuanian soldier in white forest in white clothes will become military-sanitary know-how in the Baltic States, and this tick-borne know-how should obviously come to the liking, for example, of snipers of a conditional opponent ...