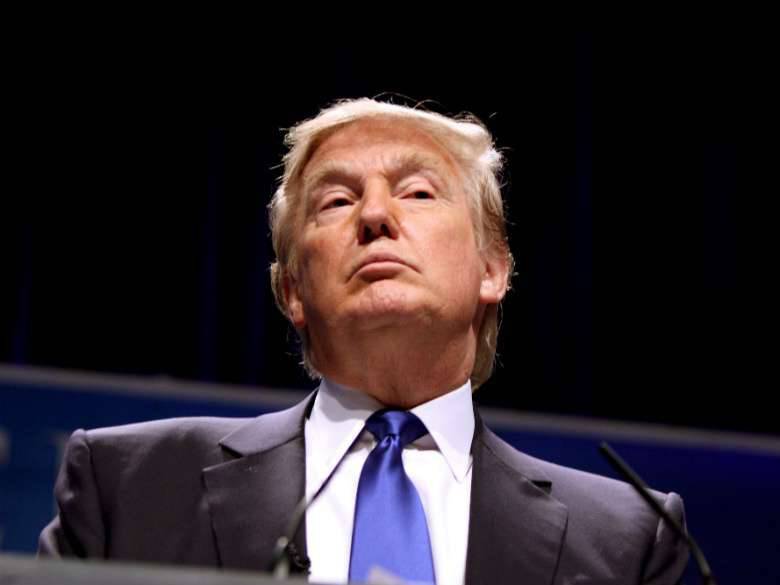 Analysts and commentators, polls and authors of the forecasts - they will all describe the diverse political lines of the fault to explain the upcoming political battle between Donald Trump and Hillary Clinton - "women against Trump"; "evangelists against Hillary"; "Latinos against white Americans from the working class without higher education"; "LGBT community against traditionalists"; "the older generation against the youth". All this is important, but not too much. Any true understanding of these elections requires the recognition of one huge political fault line, which pushes America in the period of serious political upheavals, which, undoubtedly, will give a surge on the Richter political scale. These are nationalists against globalists.
Globalists have carried away a large part of American society for a long time, taking control over most of the institutions of the national elite — the media, academic science, large corporations, Hollywood, think tanks, NGOs, charitable foundations. These institutions are so influential - both in themselves and, even more, collectively - that the elites that govern them believed that their political victories were complete and final. That is why in recent years we have witnessed a serious expansion of social and political arrogance on the part of these ambitious people.
And here comes Trump and turns it all upside down. In almost every important political issue that this super-rich political neophyte throws to the elites, he turns out to be an anti-globalist and a supporter of nationalism. And this is the single most important factor in its unprecedented and completely unforeseen success. Consider a few examples:
Immigration:
Nationalists believe that any real nation should have clearly limited and protected borders, otherwise it is not a real nation. They are also convinced that the cultural heritage of their nation is sacred and should be protected, while mass immigration from distant lands can undermine the national commitment to this heritage. Globalists do not care about borders. They are convinced that the nation state is outdated, it is a relic of the Peace of Westphalia 1648 of the year, which codified the recognition of coexisting nation states. Globalists reject the Treaty of Westphalia in favor of an integrated world, when information, money, goods, and people move around the world at ever increasing speed, without paying special attention to traditional notions of statehood or borders.
Foreign policy:
Globalists are driven by humanitarian motives. For them, the rights and well-being of the world's population are crowding out the rights and well-being of the American population. Indeed, as the writer Robert D. Caplan noted, the liberal fascination with universal principles as a guide in foreign policy "leads to a bias towards pacifism ... when it comes to protecting our fundamental national interests, and to a bias towards aggression when it comes to protecting human rights ". Globalists, propagandizing foreign policy adventurism, are in a hurry to mix events in the Baltic countries, say, either in Georgia, or in Ukraine with the national interests of the United States, but in fact we are talking about encouraging globalists to dominate what is happening in the world. Nationalists do not care about the domination of events in the world. As nationalists, they want their country to be powerful, its army to have great opportunities and long arms, but mainly to protect American national interests. Usually, when foreign adventures are offered, they ask the fundamental question - do national interests justify spending American blood and money on them for the sake of one or another military initiative. The destinies of other nations experiencing difficulties throughout the world, however heartbreaking they may be, usually do not play a prominent role in the considerations of nationalists. The most important thing is the fate of America.
Trade:
History
trade in America does not allow straightforward interpretation. Andrew Jackson was the greatest nationalist and proponent of free trade. William McKinley made America a global power, but was a protectionist. Nowadays, however, the fault line is clearly visible. Globalists welcome the unobstructed flow of goods across national borders on the basis of a theory that will contribute to the increasing globalization of commerce, to the advantage of all people of all countries. Writer and commentator Thomas L. Friedman, a leading globalist of his generation, once praised America as a role model for "globally integrated free market capitalism". This was before the Great Recession and the subsequent anemic recovery that lasted during the years of the Obama presidency. Today's American nationalists look at the results of this very "globalization", extolled by Friedman, and conclude that it has devastated the industrial heart of America. Right or not, their focus is on American citizens, whose lives and livelihoods have also been devastated in many cases. Thus, there is a new powerful wave of protectionism, which is engulfing political space, forcing globalist elites to take their feet away from its path. Globalists have been too focused on global commerce and commerce to notice the horrific situation of America's domestic refugees from the industrial nation of the past.
Political correctness:
Given that globalists dominate the institutions of the national elite and often use their position in power to ridicule and marginalize the so-called "middle America" of ordinary citizens, who also happen to be nationalists, these people often feel themselves in defense as in politics so in culture. And we begin to understand, thanks to Trump's candidacy, how angry they were about the appearance of political-guiding cadres who told them what to think, how to evaluate political issues of the day, and how they themselves would be treated if they did not obey the rules (racist, homophobic and xenophobic these are often used epithets). Globalists are not worried about this phenomenon, since it is used mostly in defense of their views and philosophical views, including that which hurts globalists for living. But the nationalists are very concerned. They send their children to colleges, seeking to make them better, and find that political correctness is aimed at knocking out the views and values ​​that they tried to instill in their growing children. And that their views and values ​​cannot compete in any free marketplace of ideas on campus, and are instead declared inappropriate and intolerant, even before they stutter.
Cultural heritage:
Nationalists feel affection for their national heritage, which they regard as a repository of wisdom and lessons learned by our ancestors from this grand experiment, both puzzling and inspiring. Globalists - not really. Nationalists are outraged at the sight of the ongoing attack on so many giants of our heritage, although they were not sinless (as we are today). Globalists are those who lead this attack.
For all these fault lines, we see how much tension has increased in recent years, when globalist elites felt that the issues raised were either settled or controlled. Immigration - a lot of talk about the need for reform, but nothing has been done, and the influx continues. Foreign policy - polls show that interventionist adventurism is alarming many Americans, and it continued to remain the dominant position of the ruling elites. Trade is the unanimous agreement among elites that free trade has no serious opposition, while industrial America has collapsed. Political correctness is blithely neglecting the feelings of citizens who do not share the views of globalists. Cultural heritage - the power of an influential class acted against those who respected the history of their country with respect. Not surprisingly, the globalist class concluded that it really did not need to worry about any serious opposition within the country.
But anxiety was needed, and Trump was the herald of this. He not only attacked uncontrolled immigration, but did so in order to signal that he was the only politician who was really ready to do something about it. Despite their somewhat rude rhetoric, and perhaps even thanks to it, the nationalist Americans perked up and rallied around him. As for foreign policy, he asked questions that no one else wanted to raise: Why do we need NATO in its present form, if the Soviet Union no longer exists to threaten Europe? Why do Americans pay for the defense of wealthy Europeans when they can easily afford to pay for their own defense? Why should America continue to pursue a policy of changing heterogeneous regimes, if modern history tells us that this, as a rule, causes catastrophe and chaos? Why can't the elites recognize and recognize the chaos in the region brought about by their thoughtless war in Iraq? Trump answers these questions in such a way that it makes the elites tremble, but it turns out that many Americans ask the same questions and take Trump's replies for their own worth.
As for trade, Trump is not quite original in its protectionist inclinations. Such thinking played a significant role in different periods in American history - both in good times and in bad ones. Back in 1988, the Democrat Richard Gephardt spread on the issue of "economic nationalism." But Trump and here overturned the old policy and opened a new fault line. As for political correctness, it starts a reciprocal attack, exciting in its political identity and strength. And regarding the cultural heritage, he said everything when he said: "We will all again say to each other" Merry Christmas, friends! ".
Hillary Clinton, meanwhile, is the personification of the elite of globalists - a supporter of completely open borders, humanitarian interventions, traditionally a defender of free trade (although evading this issue in recent months), fully in line with the basic requirements of political correctness, practicing identity policies that lie based on attacks on national heritage. Nothing reflects this Clinton identity as harshly as the Clinton Foundation, a brilliant big money hunt program, across borders, to maintain the financial backing for the current political machine.
At this early stage of the political season, it is impossible to say whether Trump, the candidate of the New Nationalism, really has a chance to win the presidency. But, whether he wins or loses, he has already shaken the political system, proposed a powerful new rhetoric and opened a new political line of division between nationalism and globalism, which will not disappear in the near future. For the globalist elite of America, this is a completely new era.