8 May on the official Kremlin website on behalf of the President of Russia was published congratulations to the heads of state on the 71 anniversary of the Victory in the Great Patriotic War. Of
material
:
Vladimir Putin congratulated the leaders of Azerbaijan, Armenia, Belarus, Kazakhstan, Kyrgyzstan, Moldova, Tajikistan, Turkmenistan, Uzbekistan, Abkhazia, South Ossetia, as well as citizens of Georgia and Ukraine on the 71 anniversary of the Victory in the Great Patriotic War.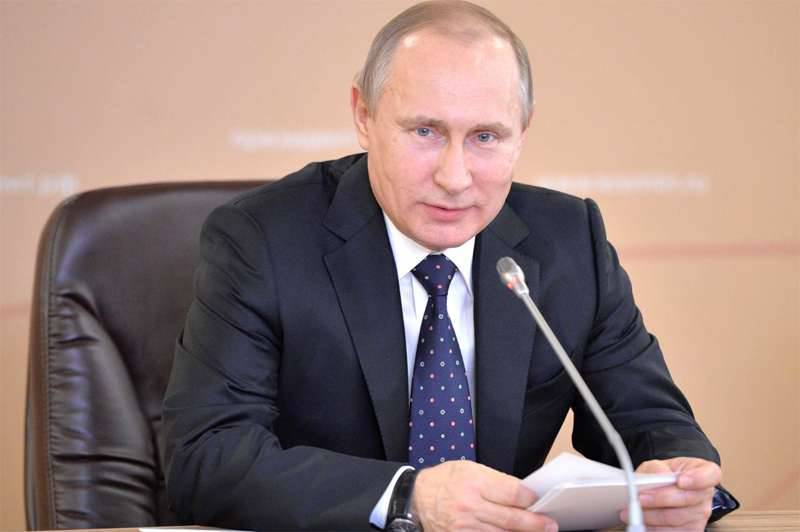 I drew attention to the fact that the congratulation speech does not concern either the President of Ukraine or the leader of Georgia. In this connection, the journalists literally attacked the press secretary of the Russian president with questions about why the greeting was written in this way. Today, Dmitry Peskov decided to comment on this version of the congratulations sent by Vladimir Putin, answering a question posed by journalists.
Interfax
:
Journalists should be aware that both in the case of Georgia and in the case of Ukraine there is no proper or no dialogue with the leadership. At the same time, the head of the Russian state has repeatedly said that the crisis at the intergovernmental level should not affect good feelings and traditions regarding the peoples of countries that are traditionally close to us. Therefore, it was the President's congratulations that were addressed to the peoples, not to the leaders.
Frankly speaking, even these leaders hardly reach the leaders as well (a replica of "VO").
Dmitry Peskov added that Russia is not the initiator of the deterioration of Russian-Georgian and Russian-Ukrainian intergovernmental relations.
It should be noted here that neither the Ukrainian nor the Georgian presidents, the people of Russia on the Victory Day, in their congratulations (if their remarks can be called congratulations at all) were not mentioned at all.