The Australian government has signed a contract with Austal Ships Pty Ltd, a domestic company, to build 19-ti patrol boats for 12-ti Pacific island states, the blog reports
bmpd
with reference to the press service of the enterprise.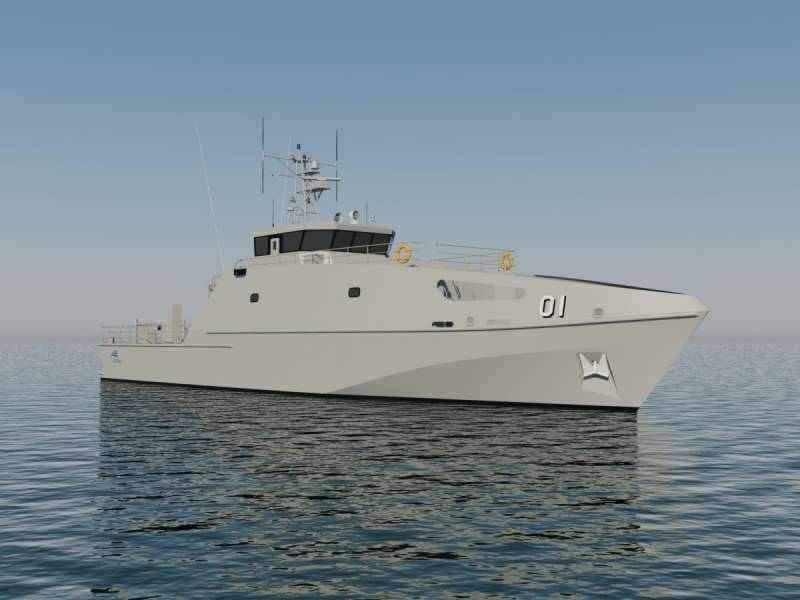 According to the report, the contract worth 280 million Australian dollars, concluded under the program "Pacific Patrol Boat Replacement" (PPBR), involves the construction of boats "for the states of: Papua New Guinea, Tonga, Solomon Islands, Fiji, Tuvalu, Kiribati, Samoa, Vanuatu, Federated States of Micronesia, Palau, Republic of the Marshall Islands and the Cook Islands. "
The program was approved by the Australian Government in the middle of 2014.
"Australia will build at its own expense new patrol boats, which should replace Pacific Forum-type patrol boats (total displacement 162 t, length 31,5 m) built by Australian shipbuilders for these same 12 island states from 1987 to 1997 years, and now approaching The expiration of the 25-year service life. All expenses, including construction, personnel training and logistics and repair of boats throughout their life cycle in 30 years, will be fully covered from the Australian budget, "the company said.
Boats will be built on their own project Austal Ships. According to the developers, they "will have steel hulls, their length will be 39,5 m, width - 8 m, draft - 2,5 m". The maximum speed of boats will be 20 knots, cruising range - up to 3 thousand miles, capacity - 23 people. Regularly for them only machine-gun armament is provided.