Another emergency situation manifested itself at one of the Ukrainian nuclear power plants. This time, problems were identified in the cooling system of the third power unit of the nuclear power plant in the city of Rivne (RAES).
Press office
of the Ukrainian Energoatom reports that at about half past midnight local time, the 3 unit of the nuclear power plant was shut down:
10 May 2016 of the 00: 32 power unit No. 3 of the Rivne NPP, in accordance with the agreed operational request, is disconnected from the grid to eliminate leakages in the cooling system of the generator stator of the turbogenerator TG-5.
According to some reports, repair work will be carried out over the next seven days.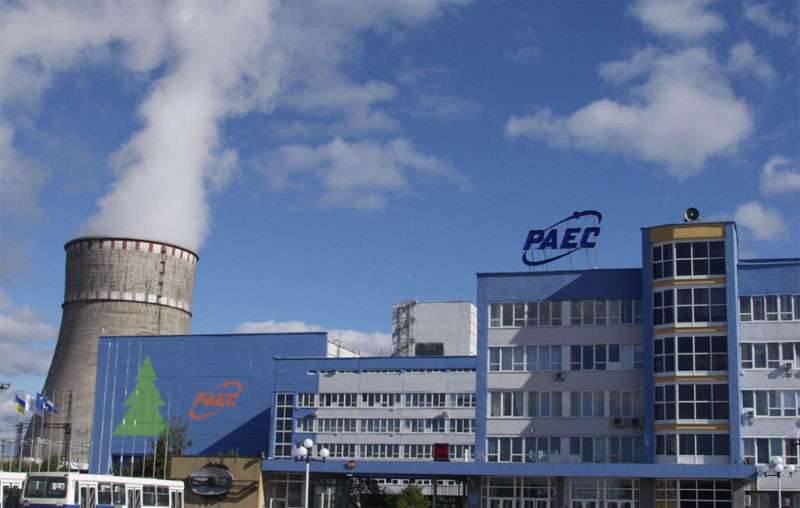 Two power units (of 4-х) with total capacity with a total load of 1380 MW remain in operation at the RNPP.
At the same time, on the second power unit of the same station, measures of the so-called average scheduled preventive maintenance are held. The reactor is assembled and steam generators are sealed. Repair work at the second power unit has been going on for over a month now.
The press service of Energoatom claims that the background radiation in the area of ​​the Rovno NPP is still in good condition (about 9 micro X-rays / h)
For reference: Rivne NPP is located in Kuznetsovsk. Commissioned in 1980 year. Reactor types: VVER-440 and VVER-1000